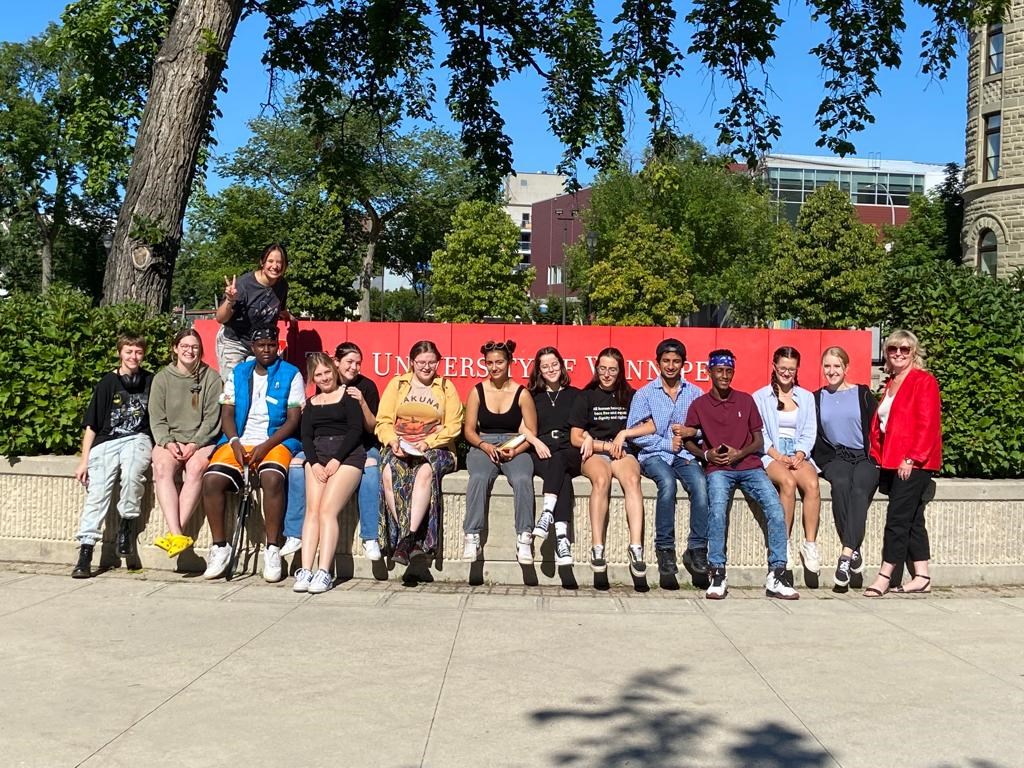 A young Olds takes part in a human rights program in Winnipeg
Grade 12 student Davina Merritt participated in the Rotary Adventures in Human Rights program in Winnipeg this summer
OLD "Until this summer, Olds resident Davina Merritt had never been as far from home as Water Valley.
But in August, the Grade 12 student from Olds High School decided to travel alone to Winnipeg to participate in the Rotary Adventures in Human Rights program.
The week-long program, organized by the Rotary Club, brought together 17 students.
Participants in the week-long event learn about various human rights issues like racism and how they can raise awareness.
The main venue was the Canadian Museum for Human Rights. However, participants also visited the Immigrant & Refugee Community Organization of Manitoba and served dinner to community members in a Winnipeg park.
A big revelation for Merritt was when she learned about the Jim Keegstra affair.
Keegstra, a former public school teacher and mayor of Eckville, near Red Deer, was charged and convicted of hate speech in 1984 for denigrating Jews in general and telling students that the Holocaust, during of which six million Jews were killed by the Nazis during World War II, was a hoax.
This sparked a battle that eventually made its way to the Supreme Court, which upheld the constitutionality of hate laws in Canada.
"I had never heard the name Jim Keegstra before, which was really surprising considering he was just (near) Red Deer," Merritt said.
"I had never heard of him at all and was very shocked to see that he made his way to the Museum of Human Rights in Winnipeg."
Merritt (who says he has no connection to former city manager Michael Merritt) heard about the program in Winnipeg from Tane Skotheim, who is an advisor for the Interact club, a sort of junior Rotary club.
Merritt is co-president of this club and heavily involved in the school's student leadership program.
She says the only trip she took from her home before this summer was when she participated in a Rotary Youth Leadership Awards program in Water Valley.
Merritt was asked what it was like to travel alone to Winnipeg.
"I was pretty nervous, but I met some pretty cool, great Rotarians who made sure we were all safe all the time," she said.
"I've always wanted more exposure because growing up at Olds I guess I don't see as much diversity as I would like, so I definitely got to have a lot of experiences that I wouldn't have been able to. at Olds," she said.
"I really went there to learn, that was my main goal."
Merritt plans to work in the veterinary field in the future.
However, she said the experience this summer might change those plans a bit. She might be trying to get into animal rights.
Merritt was truly impressed with her experience in Winnipeg and would recommend her to others.
"All the people I met; especially the young leaders I got to rub shoulders with and the amazing conversations we had and the number of ideas shared and perspectives," she said.