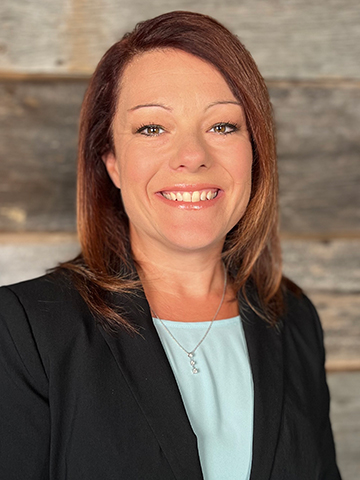 Anita Borgmeyer Named Vice President of Marketing and Communications at Saint Louis University: SLU
Saint Louis University has named Anita Borgmeyer as SLU's next vice president for marketing and communications. She begins in her new role at SLU on June 13.
Currently vice president of staff for member engagement and communications at Centene Corp., Borgmeyer is a marketing executive with more than 20 years of experience building marketing teams, effectively telling an organization's story. and creating measurable growth in competitive market environments.
The University conducted a national search for the position, looking for candidates who:
Build an appreciation for the University's mission-focused work regionally, nationally and beyond.
Promote important information within and across the organization.
Partner in student recruitment and philanthropy.
Ensure consistency of official SLU imagery and branding.
"Anita has emerged as the candidate who has the expertise, creativity and vision to elevate SLU's history and lead our marketing and communications division into the future," said university president Fred P Pestello, Ph.D.
"I am thrilled and honored to join the Saint Louis University team and community," said Borgmeyer. "I look forward to partnering with many people across SLU, focusing on our mission and helping propel the SLU brand into the future."
Borgmeyer has been a leader at Centene for over a decade. Notable among her many accomplishments there, she was responsible for developing the brand image around the company's health insurance marketplace product, Ambetter. Launched in 2014, Ambetter is now the leading carrier in the market and serves over 2 million members nationwide.
Following the launch of Ambetter, Borgmeyer implemented marketing strategies and communication campaigns to engage members, which significantly increased year-over-year retention. At Centene, she also oversaw significant marketing budgets, the design and content of over 25 websites, as well as the launch of several social media channels and a new digital communications platform.
"Anita knows what it means to tell distinctive stories that are mission-driven and deliver results in a competitive environment," Pestello added. "She has built high-performing teams, encouraged collaboration across complex organizations, found innovative ways to reach audiences with compelling stories, and measurably increased engagement and constituency loyalty."
Prior to joining Centene, Borgmeyer served as an account manager at Zeis Group Inc., which specializes in marketing financial institutions, as well as insurance and investment companies, and other financial services.
Previously, Borgmeyer was Director of Client Services at Banyan Communications, a woman-owned, mission-driven agency that creates communications solutions for nonprofits, foundations, community organizations and government agencies.
Borgmeyer earned a bachelor's degree in broadcast journalism from Missouri State University and a master's degree in advertising and marketing from Webster University. She is a member of the advisory board at Duchesne Catholic High School in St. Charles, Missouri. She was also the executive director of the Make-A-Wish Foundation's March for Wishes, a nationwide fundraiser.
Borgmeyer will succeed Jeff Fowler who is retiring after 22 years of service as a leader in various roles at the University.
"I want to thank Vice President Jeff Fowler again for his years of service to SLU," Pestello said. "Thanks to his work, we have a solid base from which to build the future."