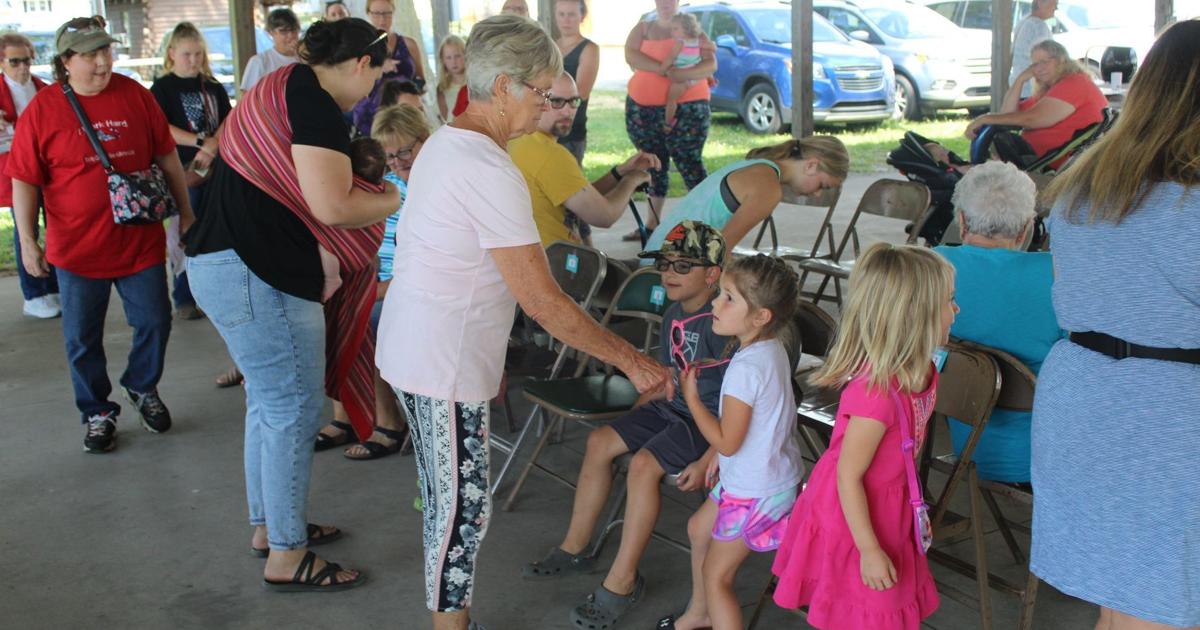 Bake Walk continues to be part of Noble County Fair | News Sun
KENDALLVILLE – The sweetest part of the Noble County Community Fair?
It's hard to argue against the Ladies' Day Bake-A-Rama, with both a bake walk and an auction.
The cooking promenade is similar to musical chairs, where contestants walk around a set of chairs while the music is playing and once the music stops, they rush to sit in the seats. The difference is in the cooking step, the number of chairs does not decrease, and a number is called depending on which chair a person is sitting on.
Whoever calls the number wins a pastry.
Baked goods are donated by a local organization, Noble County Extension Homemakers. Participants will win many pastries throughout the event.
"It went pretty well today. All people have to do is pay a quarter for every time they play," said Fancheon Resler, who hosted the event and is part of Noble County Extension Homemakers.
Money raised from the Bakery Walk goes to the organization's scholarship, which is awarded to a local high school student who plans to study something agriculture-related or pursue a profession that will bring them back into northeast Indiana after graduation.
The Bakery Walk used to have its baked goods judged, but stopped doing so after the pandemic began.
She said now the baked goods are kept inside containers.
The Patisserie Walk also took place on Ladies Day, which is one of the days listed during the fair.
She has been involved with the organization since 1977 and has always enjoyed being involved in the Bake Walk.
She said many people who participate come back every year to be a part of it, and many also become bidders at the Bake-a-Rama auction, where leftover baked goods are auctioned off.
"People in our organization make the products themselves," she added. "I love doing that."