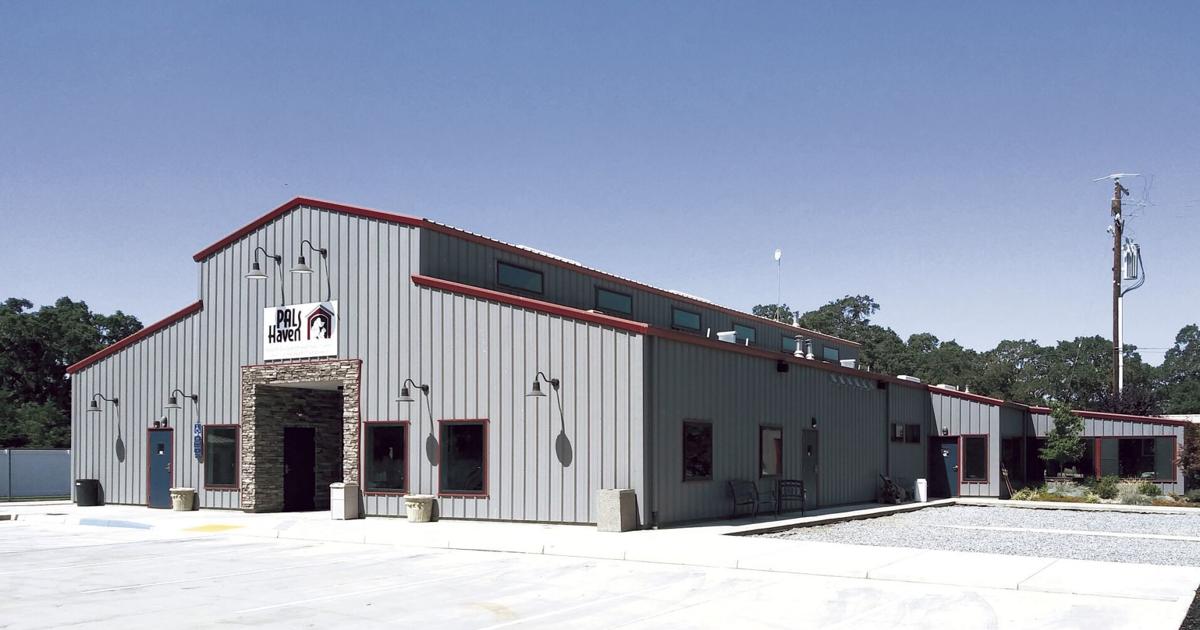 Beyond COVID-19: Lodi's 2021 in review | News
While the COVID-19 pandemic hampered events, planned openings and daily meetings and social activities, headlines were not lacking in the Galt and Lodi regions.
Here's a look at some of the biggest headlines covered by News-Sentinel in 2021.
Parachuting center sentenced to pay 40 million dollars in death
On March 17, a San Joaquin County judge ordered Lodi Parachute Center owner Bill Dause to pay $ 40 million to a Merced County family whose son was killed in a skydiving accident in 2016.
Los Banos resident Tyler Turner was celebrating his 18th birthday at the Acampo Skydiving Center and was killed in a fall when the cord pulled by his tandem partner failed to deploy a parachute.
There had been 20 deaths at the center since it opened in 1981, and a month after the decision, an Idaho woman was killed in a jump.
In May, News-Sentinel columnist Steve Mann reported that Michael David Winery sent a small amount of his grape juice to the International Space Station earlier in the year.
The juice was sent in February aboard the Northrop-Grumman NG-15 refueling mission, as part of an experiment to determine how it breaks down (or ferments) in space.
The Lodi cellar became the first in the world to send a sample to space for science.
Speaking of space, People Assisting Lodi Shelter opened their spacious new home at the end of June after seven years of planning.
The PALS Shelter, located at 5113 Sargent Road next to Sycamore Kennels, offers 13,000 square feet of space, nearly 20 times the size of its former Kettleman Lane home.
The new facility includes three dog enclosures, three cat viewing rooms, 14 dog parks, isolation rooms for cats and dogs, four kitchens and four laundry rooms.
A 1,350 square foot veterinary clinic is expected to be completed in 2022.
The Kennel Club organizes a dog show in Lodi
And speaking of dogs, some 1,200 dogs converged on the Lodi Grape Festival in August for an annual four-day show on the road to the Westminster Kennel Club.
The Golden Valley and San Joaquin Kennel Clubs moved their annual exhibit from the San Joaquin County Fairgrounds to Lodi this year, after their long-standing home was sold to make way for real estate development.
Dogs and handlers from across the country flocked to Lodi for the event, and both dog clubs hope to make the Grape Festival their home for years to come.
As festivals and popular gatherings returned to Lodi this summer after a year-long absence, the town saw its first Pride event attracting 1,200 people on June 5.
The Pride event was held at Highwater Brewing Company, featuring 25 vendors and around a dozen acts of entertainment.
The event was hosted by local teacher and A New Lodi member Kat Ellis, who wanted to celebrate community and unity, and said the idea stemmed from her own experiences as a community member. LGBTQ +.
Khan brought to justice for fraud
On September 28, Lodi City Councilor Shak Khan was formally indicted in San Joaquin County Superior Court on a litany of charges including gambling, money laundering and tax evasion.
Khan was arrested on October 28, 2020, just days before the November general election, in which he won a seat on Lodi city council.
The San Joaquin County Sheriff's Office said Khan was one of three men who allegedly conducted illegal gambling at two businesses they own in Stockton, and that they were laundering the profits.
Khan faces 63 counts of felony, including 41 counts of money laundering totaling millions of dollars, four counts of misrepresenting income and five counts of possession of illegal slot machines.
He denied all the charges against him.
Galt opens her first teen center
After two years of research, the Galt Teen Center finally opened the doors of its permanent home at 550 C St. on October 21.
The building was once home to the Galt Historical Society, as well as the Galt Water District and the Veterans of Foreign Wars.
About 30 volunteers have signed up to supervise the teens at the center, which will be open two days a week until more volunteers are found to keep it open for an entire week.
Location of the chosen access center
After months of deliberation and protests from neighbors and surrounding businesses, Lodi City Council approved in October the creation of a homeless access center at 712 N. Sacramento St.
The center will provide homeless people with resources for employment, housing and other necessities that they may need to reintegrate into society.
Neighbors and businesses argued that the homeless were already being served on Sacramento Street by the Salvation Army and the Grace and Mercy Foundation, and the access center would only attract more plagues.
The council voted 3-1 to approve the location, with then-mayor Alan Nakanishi dissenting. Mark Chandler, who was vice-mayor at the time, recused himself due to a perceived conflict of interest.
Lodi survived one of the heaviest downpours in years on October 24, when 3.44 inches of rain fell for 24 hours.
The heavy and constant rains caused the back-up of the city's stormwater drainage system, and streets across the city were completely submerged in water.
Water also seeped into the driveways of houses along Crescent Avenue, and all of the Lodi Basin parks were turned into lakes due to the precipitation.
The small 450 square foot units that make up the Harmony Homes project were installed at the corner of Lodi Avenue and Washington Street in November.
The units will each house one or two homeless people as they work to get back on their feet and reintegrate into society.
The Lodi Community Concert Association celebrated its 75th anniversary in September, while Sanborn Chevrolet reached the milestone of the half-century in July.
Lodi Winegrape Association also celebrated its 30th anniversary in September.
Several departments in Lodi and Galt welcomed new leaders in 2021.
The Lodi Fire Department has appointed longtime resident and former Stockton Fire Marshal Ken Johnson as their new chief. and the Galt Police Department promoted Lt. Brian Kalinowski – who has been in the town for 13 years – to chief there.
Johnson and Kalinowski replaced Gene Stoddart and Tod Sockman, respectively, who both retired earlier this year.
The city of Lodi hired Christina Jaromay as the new director of parks, recreation and cultural services over the summer. Jaromay has spent the past 11 years in the State of California Parks and Recreation Department.
The city also appointed Akiliah Manuel Mills as the new director of the Lodi Public Library last fall.
And after just over a year in Lodi, City Clerk Jennifer Cusmir announced she would be leaving for West Sacramento in January.
Cusmir was hired to replace Jennifer Ferraiolo, who retired in December 2019.