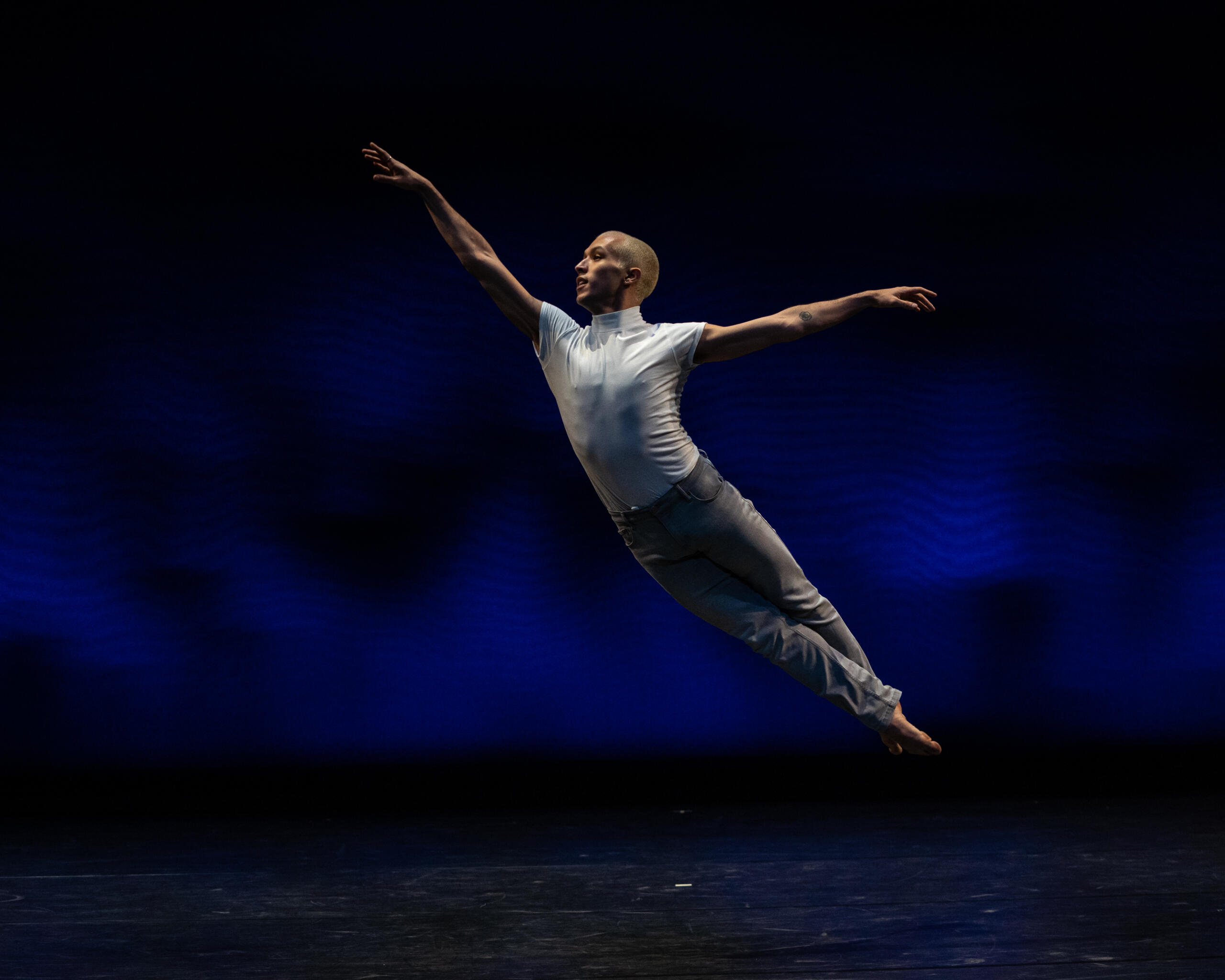 Celebrate the Year of the Chicago Dance
The city has officially designated 2022 as the Chicago Dance Year, featuring exciting performances and special dance events at venues across the city. This year-round, city-wide focus on dance is the first of its kind in the United States. And Chicago is the perfect host, home to a thriving dance community that includes some of the best ballet and contemporary dance companies in the country. The city is also the birthplace of footwork, as well as other innovative dance styles.
Chicago Dance Month
See the Chicago Dance, the city's premier service organization for dance artists, marks Chicago's Year of Dance by presenting Chicago Dance Month throughout June. Now in its 10th year, Chicago Dance Month offers performances by a wide range of dance companies and artists across the city. Free Chicago Dance Month Launch Celebration will take place on May 28 at Navy Pier's Lake Stage. Some of the featured artists include Chicago Tap Theater, Najwa Dance Corps, Chicago Repertory Ballet, Raks Inferno, and Visceral Dance Chicago.
New to Chicago Dance Month this year is Free pier dance, held Thursday nights June 2-30 at Navy Pier's City Stage. Each week a different dance company will teach an introductory dance lesson to movers of all ages. Take part in interactive classes with Bellydance By Phaedra, Meher Dance Company, Andres Meneses of Latin Street Music & Dancing and other companies to be announced.
Also look for Wave wall movements, held on Saturday afternoons from June 4 to August 22 on the Wave Wall platform at Navy Pier. Catch free pop-up dance performances and interactive dance lessons that last 15 minutes each and feature a rotating roster of dance companies, including Ballet 5:8, Maywood Fine Arts, Shubuki/Asian Improv Arts Midwest, and Moreover.
Don't miss Moving, held June 7 and 21 at beautiful Sherman Park, presented in partnership with the Chicago Park District and Night Out in the Parks. Audiences will follow a map and discover hidden pockets of dance performances throughout the park. Discover a series of site-specific short pieces performed by Ayodele Drum & Dance featuring J. Lindsay Brown, dropshiftdance, Helen Lee/Momentum Sensorium, Synapse Arts and many more.
Chicago Dance Year
To celebrate the year of the Chicago dance, Chicago Black Dance Legacy Project, in partnership with the Reva and David Logan Center for the Arts at the University of Chicago, will present two dynamic performances in the spring and summer to amplify diverse voices of dance throughout the city. Don't miss the special Year of Chicago Dance show at Millennium Park on August 27. The project's eight partner companies include Ayodele Drum and Dance, Chicago Multicultural Dance Center, Deeply Rooted Dance Theatre, Forward Momentum Chicago, Joel Hall Dancers & Center, Muntu Dance Theater, Najwa Dance Corps and Red Clay Dance Company.
Throughout 2022, the Chicago Department of Cultural Affairs and Special Events will feature many free programs, including the popular Chicago SummerDancing. Events include a range of social dances and live music held downtown and across city neighborhoods, special dance concerts in Millennium Park, and more. Don't miss the free Chicago SummerDance Celebration September 17, a full day of participatory and professional dance in Millennium Park in honor of National Dance Day.
Art on the MART will celebrate Chicago's Year of Dance with four new screenings as part of its summer and fall presentations, featuring choreographers, dancers and visual artists. To watch pack ice by Carrie Hanson, an untitled piece by Shkunna Stewart and Wills Glasspiegel featuring youth dance groups, Moulin Rouge trap by Jasmine Taylor, and love letters by Yuge Zhou.
In October, the Chicago Dancemakers Forum presents Elevate Chicago Dance: eMerge, a festival showcasing the extraordinary artistry of Chicago's radically diverse dancers. Elevate offers performances and workshops by Chicago-based dancers at venues across the city, including the Chicago Cultural Center, Dance Center of Columbia College Chicago, Segundo Ruiz Belvis Cultural Center, and Big Marsh Park.
Learn more about the Chicago Dance Year and find the latest information on upcoming dance events.