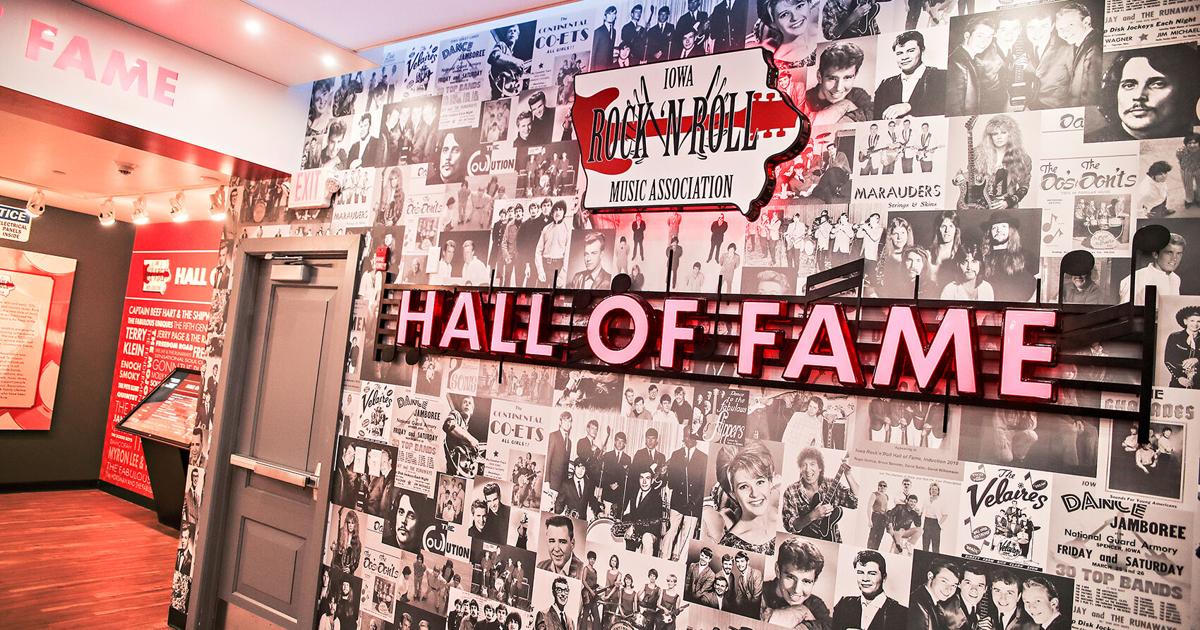 Celebrating a Rock 'n' Roll Legacy | Discover
IRRMA gears up for Hall of Fame induction weekend
The Iowa Rock 'n' Roll Music Association turns 25 and knows exactly how to celebrate — with a little help from its friends.
A full schedule of concerts, events, a rockin' parade and more, capped off by the Class of 2022 Hall of Fame Induction Concert, is a perfect way to celebrate a milestone anniversary.
"To be the association's 25th anniversary is very exciting," said Clay Norris, Executive Director of IRRMA.
IRRMA was founded in 1997 by the late John Senn and his good friend Tom Tourville and grew out of a discussion they had had the previous year.
"After talking to Tom and John's wife, Naomi, they remember sitting at a table after a birthday gig for the Iowa Great Lakes recording studio and talking about what it was like. was great and what we do next, and that discussion led to the formation of IRRMA and the annual Hall of Fame and forged the deals between Arnolds Park so we could have shows at the Roof Garden ever since. What a great partnership it has been.
This anniversary concert in 1996 took place essentially on the concrete slab that would become the original Roof Garden building on Lake Street.
In the same location is now the modern, state-of-the-art, newly rebuilt Roof Garden facility that will host this year's events.
"Thursday, September 1 will be the unofficial opening of the weekend with our final Rock the Roof concert featuring the Expressions, a former inductee, so it's great to have them back here," Norris said.
On Friday, members of IRRMA will gather and party, along with Hall of Fame members the Fabulous Flippers and the Seven Sons, who will perform at the Rood Garden.
Saturday will see the rock start early with the ever-popular Iowa Rock 'n' Roll Parade at 10 a.m. from Berkley Bedell State Pier.
"It's still great fun to watch," Norris said. "All inductees will gather and we will walk around the green space, up the boardwalk, then back around the corner of Broadway to our museum, then to the patio we will have our official opening ceremony."
That afternoon, the next generation of rockers will face off in the Iowa Rocks Talent Finals starting at 1 p.m. in the Roof Garden Ballroom.
Three individuals and five groups will compete, and the winner in each category will have the opportunity to open the Hall of Fame induction concert the following night, as well as win a recording session at Catamount Studios in Cedar Falls.
At 7 p.m. Saturday evening. IRRMA will spotlight past inductees as part of their 25th anniversary celebration in the Roof Garden Ballroom.
"This weekend is for the class of 2022, and it's a fabulous class, and given that it's our 25th anniversary, we also wanted to recognize as many past inductees as possible, so we've sent out invitations and cards and want as many of these folks to come so that we can honor them class by class and also talk a bit about where we are right now and where we're headed. There will also be music, of course, and it will be great fun," Norris said.
Then comes the time for the big show.
Sunday afternoon at 1 p.m., the Class of 2022 Hall of Fame Induction Ceremony will be held at the Sami Bedell Center in Spirit Lake.
Tickets are $10 per person and there will be an autograph session to follow.
Then, at 6:30 p.m., back at the Roof Garden, will be the Hall of Fame Induction Concert with tickets available for $35 online as well as at the door.
"We're going to have a lot of people performing and we have some amazing people in this class," Norris said. "And it's been an incredible story to watch from those humble beginnings to 25 years later with over 560 inductees, including this year's class representing over 1,500 people."
It's all in the spirit of the IRRMA mission – to celebrate the legacy and inspire the future of Iowa rock 'n' roll.