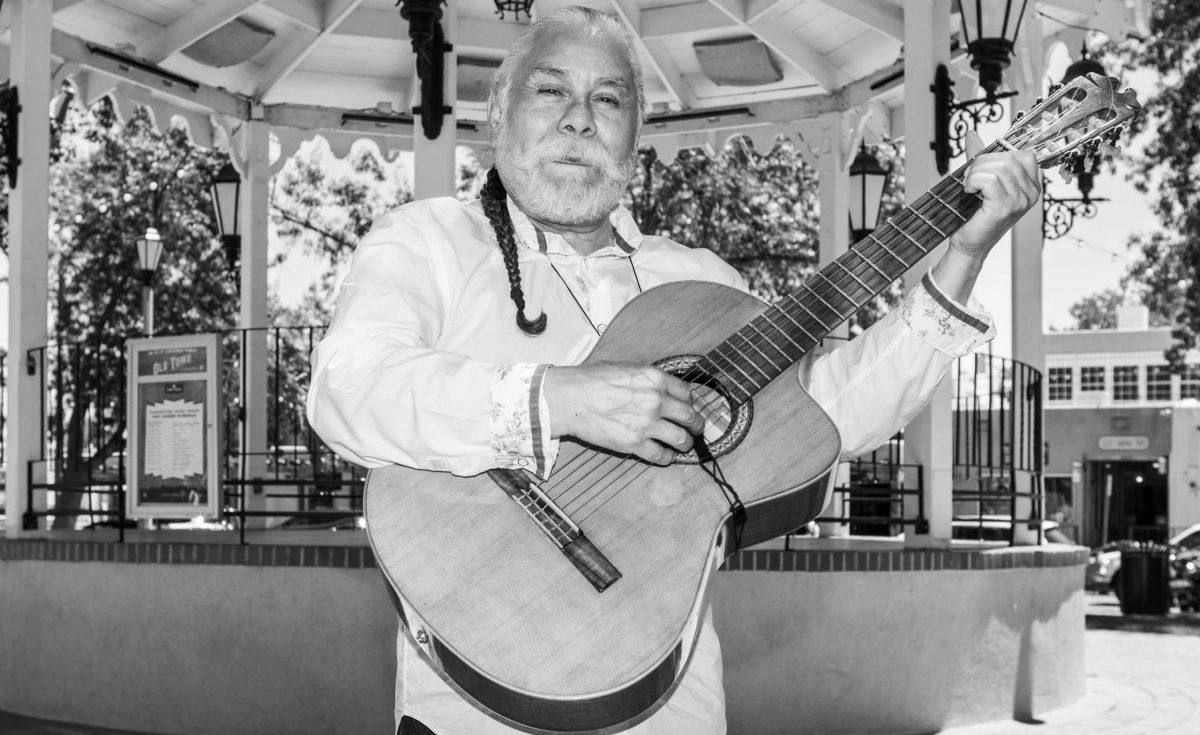 Community Profile: Chuey Martinez – The Paper.
The historic old town is unique and authentic, as are the people who spend their days there. Jesus "Chuey" Martinez is no exception. Martinez is a natural storyteller, and there is no shortage of stories to tell about the historic Old Town. The paper. sat down with Chuey, as he's best known for explaining why he loves the Old Town so much and its advocacy work to preserve the culture that represents the people of Albuquerque.
The paper.: You have been involved in many iconic movements and monuments in Albuquerque, from the establishment of the Cesar Chavez Foundation to the Hispanic National Cultural Center. What was your inspiration?
Martinez: We have so many cultures in Albuquerque, and although I am not an expert in all of these cultures, I try to discover as many as I can so that I can support many different projects in the city. My main involvement right now is with the Hispanic Heritage Committee and with the Old Town Neighborhood Association. I have also been an activist and a musician all my life.
I heard you know Cesar Chavez. How did you meet him?
I grew up all over the United States working as a migrant farmer. I spent most of my childhood in the fields of California and Arizona. Growing up, I joined the United Farm Workers Union. In the fields you see a lot of inequalities and you get a real world experience. I met Cesar Chavez when I joined the union and was inspired by the work he and Dolores Huerta were doing to represent those of us on the ground.
When did you come to Albuquerque and move to Old Town?
When I moved to Albuquerque I was living with a family in the South Valley. I was interested in being a community organizer and taking what I learned from Cesar Chavez and the unions to help make change. Being an organizer means you earn minimum wage and really live in a suitcase or backpack. I got involved with organizers like Milly Santillanes, who worked in the old town. I moved to the old town in the late 90s and have been here ever since.
What makes the old town so special?
The old town is for me an open cultural center. Every building you see here has a history, some of which dates back to the 1800s or earlier, such as the Church of San Felipe de Neri. I have learned so much from the community members here and a lot of folklore about the area. I also wrote songs about the history of the old town. There is such a wealth of history here and a sense of community.
Although he is retired you can hear Chuey playing his canciones (songs) every Friday at Church St. Cafe in Old Town from 6 to 9 p.m.