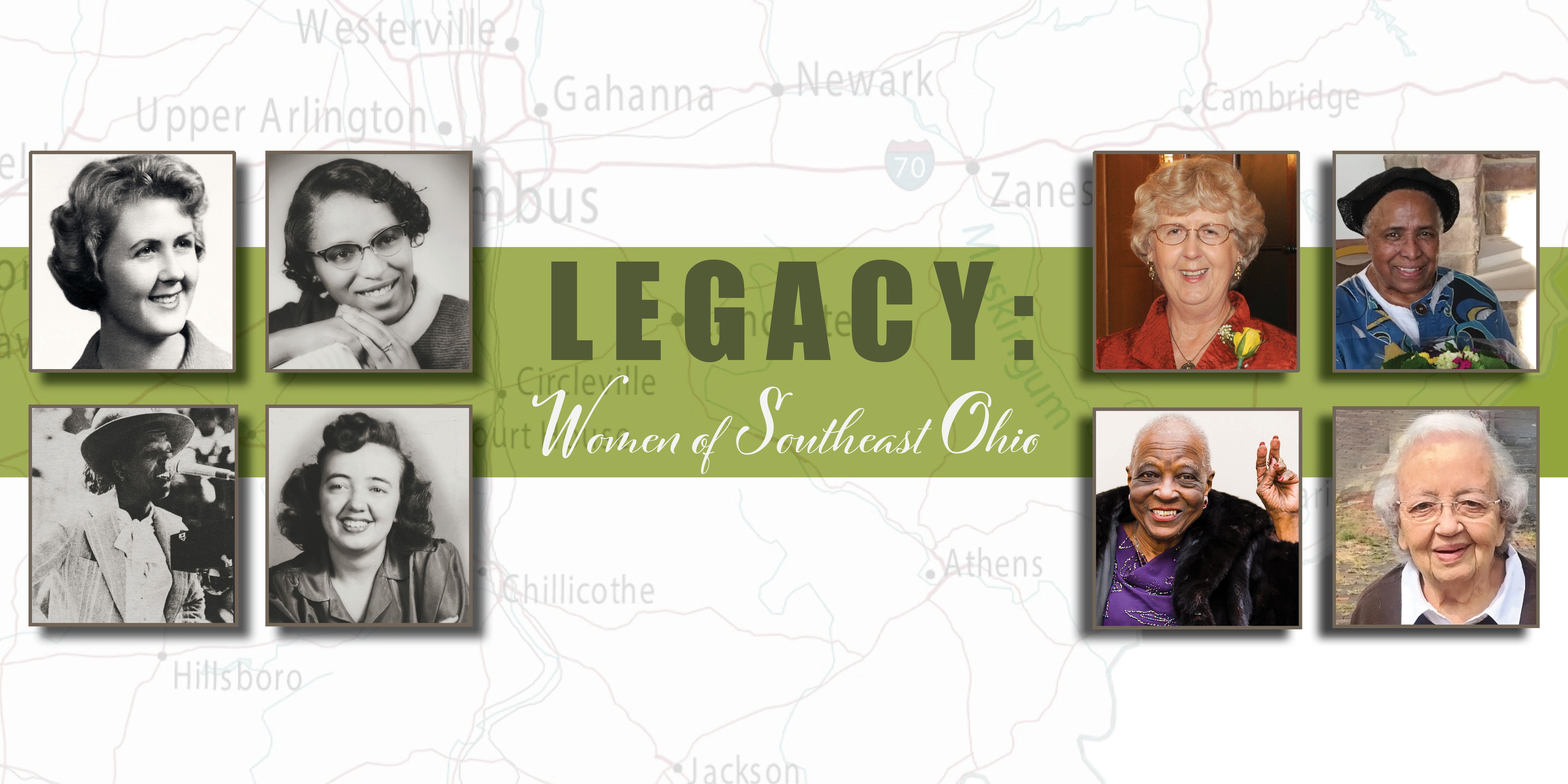 Documentary Film with Ohio University Ties Nominated for Regional Emmys
A documentary film that began as a passion project by two members of the Ohio University community has now been nominated for an Ohio Valley Regional Emmy Award.
The film, "Legacy: Women of Southeast Ohio," is comprised of four short documentaries depicting the incredible stories of four women from Southeast Ohio and the Ohio University community.
Liz Pahl, associate director of college events at Ohio University, served as the film's director, while Andie Walla, associate professor of instruction and outreach coordinator at the Scripps School of Media Arts and Studies College of Communication, took on the role of director of photography.
Several other people with ties to Ohio University were also involved in the project, including associate producer Delia Palmisano, an OHIO graduate who is currently a multimedia designer for ACEnet.
"It's been a passion project for us," Pahl said. The film describes the extraordinary achievements of four women who have dedicated their lives to community action, activism, education and social justice. They are:
Ada Woodson Adams, former president of the Multicultural Genealogical Center in Chesterhill, Ohio, an organization that documents, preserves and shares the histories of black, Native American and other underrepresented Americans in the region.
Dr. Francine Childs, Emeritus Professor of African American Studies and first black tenured professor at Ohio University.
Dr. Dru Riley Evarts, professor emeritus and first female tenure at the Ohio University School of Journalism.
Carol Kuhre, textile artist and founder/former executive director of Rural Action, a grassroots community organization advocating for issues of social, environmental and economic justice.
"The concept for the film originated in 2014 when I was working at the Athens County Foundation," Pahl said. Both Kuhre and Adams were on the Foundation's Board of Trustees at the time, which gave Pahl the opportunity to learn more about them and their accomplishments.
"I thought at the time, 'How is it possible that these two amazing women have done so much for the community and people don't know enough about them?'" she said. Over time, the idea for the film expanded to include Childs and Evarts, and Walla volunteered to do all of the video work. They also created a budget for the project, applied for grants, and even ran a GoFundMe campaign.
The film crew, all volunteers, worked evenings and weekends researching, filming, editing and completing all the work on the project. The Robert E. and Jean R. Mahn Center for Archives and Special Collections at Ohio University has been particularly helpful in research efforts.
To bring this project full circle, Pahl received a grant from the Athens County Foundation Women's Fund. Nelsonville's Stuart Opera served as fiscal sponsor and also premiered the film in August 2021.
"It was amazing," Pahl said of the premiere, which drew an audience of over 350 people. "There were so many people there supporting the women featured in the film." More importantly, the subjects of "Legacy" enjoyed the film.
"For me, that was the most rewarding part of the whole experience," Pahl said.
In February 2022, the filmmakers submitted "Legacy" to the Regional Emmy competition and were thrilled to learn that it had now been nominated for an award.
"It's really good to be recognized in this way," Pahl said. "And with this recognition, it means the stories of these four incredible women are going to be heard by an even wider audience now."
The winners of the Ohio Valley Regional Emmy Awards will be announced at a special event in Columbus on July 30. Pahl is looking forward to this event, but is also already busy planning her next project, a podcast she is working on with WOUB which is slated to launch in August.
She will also continue to promote the stories of the women featured in "Legacy," so more people can learn about the accomplishments of Adams, Childs, Evarts, and Kuhre.
For more information on "Legacy" or to watch the film, visit lizpahl.com.