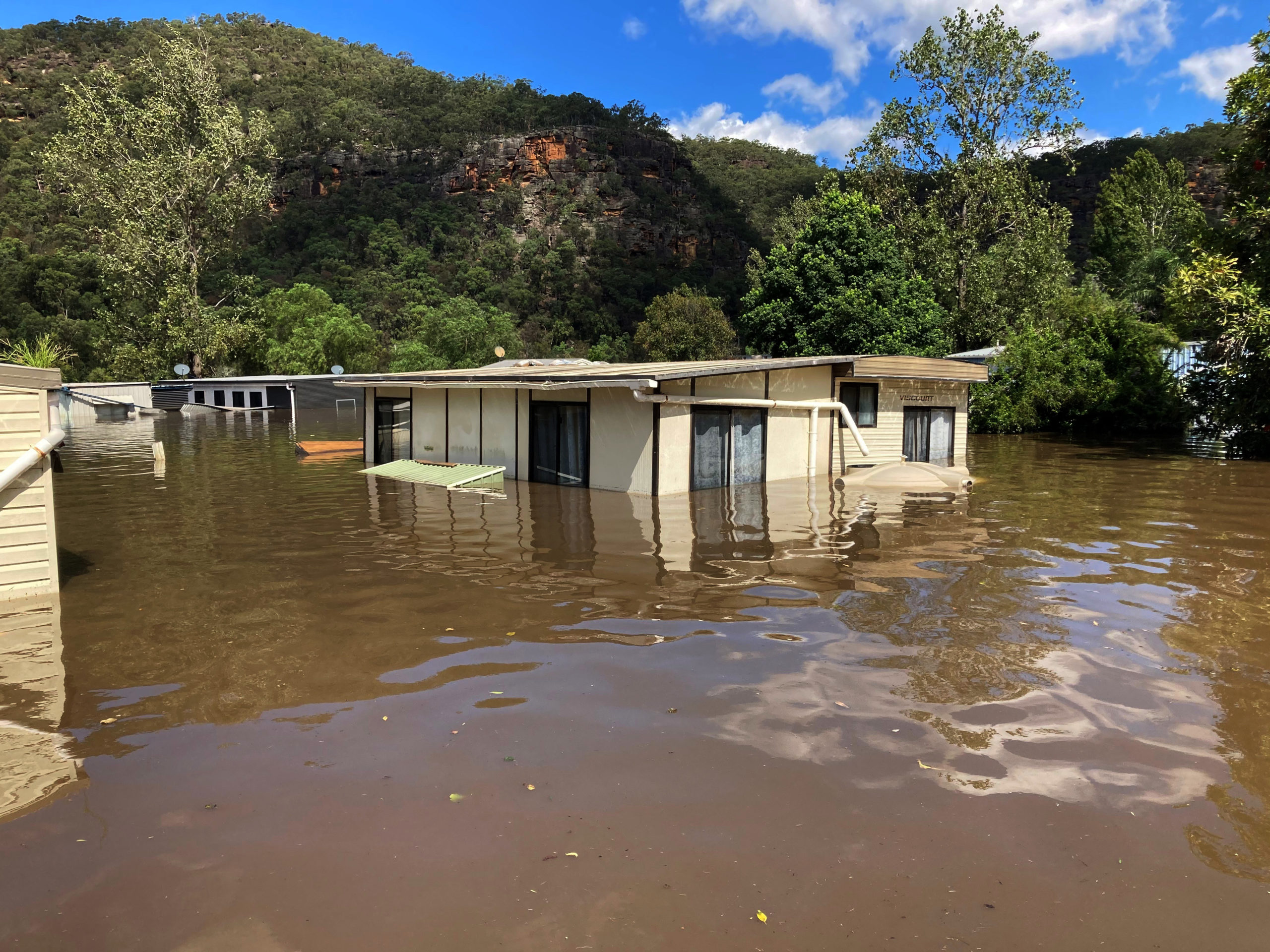 Funding will help riparian communities plan for emergencies
The River Cares community group received nearly $ 15,000 in funding to develop a community emergency plan for the District of Lower Hawkesbury, integrating a range of Central Coast suburbs including Spencer, Lower Mangrove and Wendoree Park.
River Cares is one of 17 community groups affected by the flooding in March of this year to receive funding from the Foundation for Rural and Regional Renewal (FRRR), in partnership with Suncorp Group.
Funded under the Rebuilding Futures program, the grants are intended to help projects such as restoring damaged infrastructure, improving buildings and maintaining equipment needed for future disasters, developing knowledge and skills. local disaster response and access to recovery services.
River Cares President Robyn Downham said the $ 14,832 grant would go a long way in preparing the region, which has been cut off completely by flooding and bushfires in recent years, for future emergency weather events. .
"We have applied for a variety of grant programs and this is the first one we have been successful in," Downham said.
"We're really excited because this will really put our contingency planning in place.
"We have been trying to compile the plan since the March floods with the help of the SES, the Central Coast Council, the RFS and the Department of Communities and Justice.
"It takes so much to prepare for future events.
"We need a community generator, a trailer, electronic signage to let people know if streams are cut, a CB radio system and emergency kits for community members to to start."
Downham said she and Jane McCallum, a member of River Cares, who runs Spencer General Store, recently took an eight-week online course in emergency response to help them develop a comprehensive plan.
"The next step for us is to involve the community more," she said.
"Every stream that is an offshoot of the Hawkesbury River has what we call a Hamlet Chief and we need to bring these people together to let them know what their roles are.
"Each of them is responsible for a group of people and they have to set up base stations and have CB radios to distribute to vulnerable people.
"One of the biggest problems we face with a severe weather event is that we lose all forms of communication and it is important to be able to keep everyone informed of what is going on and to be in touch with emergency services.
"We need a structured and reliable dissemination of information.
"We have also applied for funding under the Black Summer Bushfire Recovery Grant Program and we hope that will be successful as well."
Downham said the organization will hold an open forum to involve as many people as possible and involve the community in contingency planning.
"We need help so much, including people to help us organize storage and allocation when we receive donations of things like mattresses," she said.
"There are a lot of volunteer roles that need to be filled. "
Downham said the organization was awaiting funding from the Central Coast Council to hold regular community information days.
"In the past, we have been completely isolated by fires and floods and left on our own with no communication, no electricity to run freshwater pumps and no electricity for generators to power things like refrigerators. "she said.
"We are in dire straits every time there is a big weather event, but things look very positive for 2022."
FRR CEO Natalie Egleton said grant recipients have shown determination and strength when it comes to rebuilding and preparing for the future.
"Over 50% of the inquiries we received for this cycle were for infrastructure and equipment, which shows not only the extent of the physical damage caused by the flooding, but also the long-term approach these organizations are taking to address. rebuilding their communities, "she said.
Suncorp Group CEO Steve Johnston said the grants will enable grantees to overcome challenges and take control of their future.
Terry collins