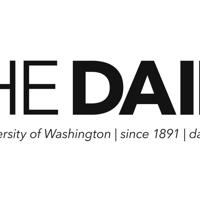 GPSS Discusses Hall Health Merger and Consulting Services, Adds Secretary Position | Governance
The Graduate and Professional Student Senate (GPSS) discussed changes to counseling services, the return of a secretary, and term limits at its Jan. 12 meeting. The GPSS also discussed the upcoming Huskies on the Hill event and bills pending at State House regarding graduate students.
Merger of Hall Health and Consulting Services
Natacha Foo Kune, director of the UW counseling center, explained what the merger of Hall Health and the counseling center means for mental health services in the future.
Counseling Services will charge insurance to students who use its services. Foo Kune pointed out that students who do not have insurance or do not have the money to pay personal costs are advised to use mental health services.
"Students have no disbursements," Foo Kune said.
Billing assurance will help advisory services expand their capacity beyond the funds allocated by the Service and Activity Fee (SAF) Committee. Short-term mental health assistance and other designated aids such as Let's talk are offered at free of charge.
Although several councilors left last year, increased funding to increase the salaries of current councilors with the addition of eight new therapists increase the ability of counseling services to communicate with students who need help.
Foo Kune encourages any student in crisis to call SafeCampus, My SSP, Crisis Connections, or 911 if it is a life-threatening emergency.
Secretary position and personnel changes
The GPSS receives approximately $400,000 from the SAF each year, with excess funds allocated to staff positions. AJ Balatico, vice president of finance, has proposed increasing staff hourly wages by $5 (from its current rate of $18) to keep pace with other UW graduate departments paying over $20 an hour for readers and proofreaders.
Balatico also discussed creating a secretary position to handle staff duties that have since been absorbed by other senators. Last year, the position of secretary was dissolved to create a vice president of equity and inclusion.
"We wanted to change the role of the secretary to prioritize amplifying student voices," Balatico said. "We wanted a financially neutral solution. We are presenting this now because we have the money.
There was no immediate action on the role at the meeting. The GPSS will revisit this issue at future meetings to assess how to use the funds specified for personnel.
Duration limits
Ashlee Abrantes, GPSS senator in environmental and forestry sciences, proposed increasing the term length from three years to one year to ensure that more students have the opportunity to engage, especially since most Graduate programs last two years.
"With that in mind, limiting how long people can run or be officers would increase opportunities for other students to participate," Abrantes said. "It would increase opportunities for stipends and tuition rebate funding for more people."
Other senators opposed shorter-term limits, noting the benefit of ongoing experience and institutional knowledge.
"I meant based on my fourth year at GPSS," said Andrew Shumway, GPSS senator for earth and space sciences. "I sat on the elections committee, and I think two of the biggest problems I've seen year after year in the GPSS are a loss of institutional memory and also major problems convincing people to run for office. of an officer."
Davon Thomas, GPSS senator in public policy, also noted that GPSS isn't the only government agency graduate students can pursue, speaking from his own experience in California's capital during his undergraduate studies. .
Washington Senate Legislature and Huskies on the Hill
Joel Anderson, GPSS senator for public policy, noted that several bills important to graduate students are being considered at the Washington state house.
"I wanted to point out that right now is a particularly important time because there's a lot of fluidity in the legislature, so there will be a number of bills introduced daily," Anderson said. "There are initial committee hearings scheduled and … hopefully [they] open the mind to include graduate and professional students in what has already been introduced to the field.
Anderson noted HB1736 concerning salary negotiation and another bill proposing student loans at an interest rate of 1%. Anderson is pushing to explicitly include graduate students in the bill. Anderson encouraged graduate students to defend themselves by speaking to lawmakers or submitting written testimony. Huskies on the Hill will also give students the opportunity to lobby directly for their interests.
Huskies on the Hill will remain virtual this year with training in February. All undergraduate and graduate students are invited to participate to lobby on issues relevant to themselves and other students.
Committee Updates
The Diversity and Equity Committee discussed plans underway to expand diversity, equity and inclusion training across campus. This includes both the following Senate Bill 5227, which will create a diversity training program, and the hiring of a program manager.
Aaron Yared, President of GPSS, also shared the progress with The holistic approach of UW President Ana Mari Cauce campus security.
"My goal, as well as Mustapha's goal, is to find someone who prioritizes equity as well as people of color and how they feel about the UWPD and how they can take steps to lessen some of the dangers black and brown students feel. campus when they see UWPD around," Yared said.
Other ratings
The GPSS approved the ad hoc timetable for the Alternative emergency response services subject to the meeting of the committee with all the stakeholders.
"Our group will collectively draft these invitations involving them and asking how this group can help them," said Matthew Mitnick, GPSS senator for public policy.
Gabby Rivera, GPSS vice president of internal affairs, rated other senators' comfort level with events, noting that GPSS still has funding earmarked for events.
"I would just like to get a general temperature check of how you all would like me to go about planning the event," Rivera said.
Although some senators have expressed concern over the in-person events amid the surge in Covid-19 cases, Rivera noted the success of food distribution at the last GPSS meeting of the fall term.
"When we provided lunches in the last week of the fall term, we got rid of over 100 meals in 40 minutes," Rivera said.
The GPSS will await guidance from the UW on how to proceed with the events, anticipating holding other events in the spring quarter if COVID-19 cases decline.
The next GPSS meeting will take place on Wednesday 26 January at 5:30 p.m. Zoom. GPSS will remain online through the winter and spring term subject to UW guidance and Senate vote.
Contact reporter Julie Emory at [email protected] Twitter: @JulieEmory2
Do you like what you read ? Support high-quality student journalism by donating here.