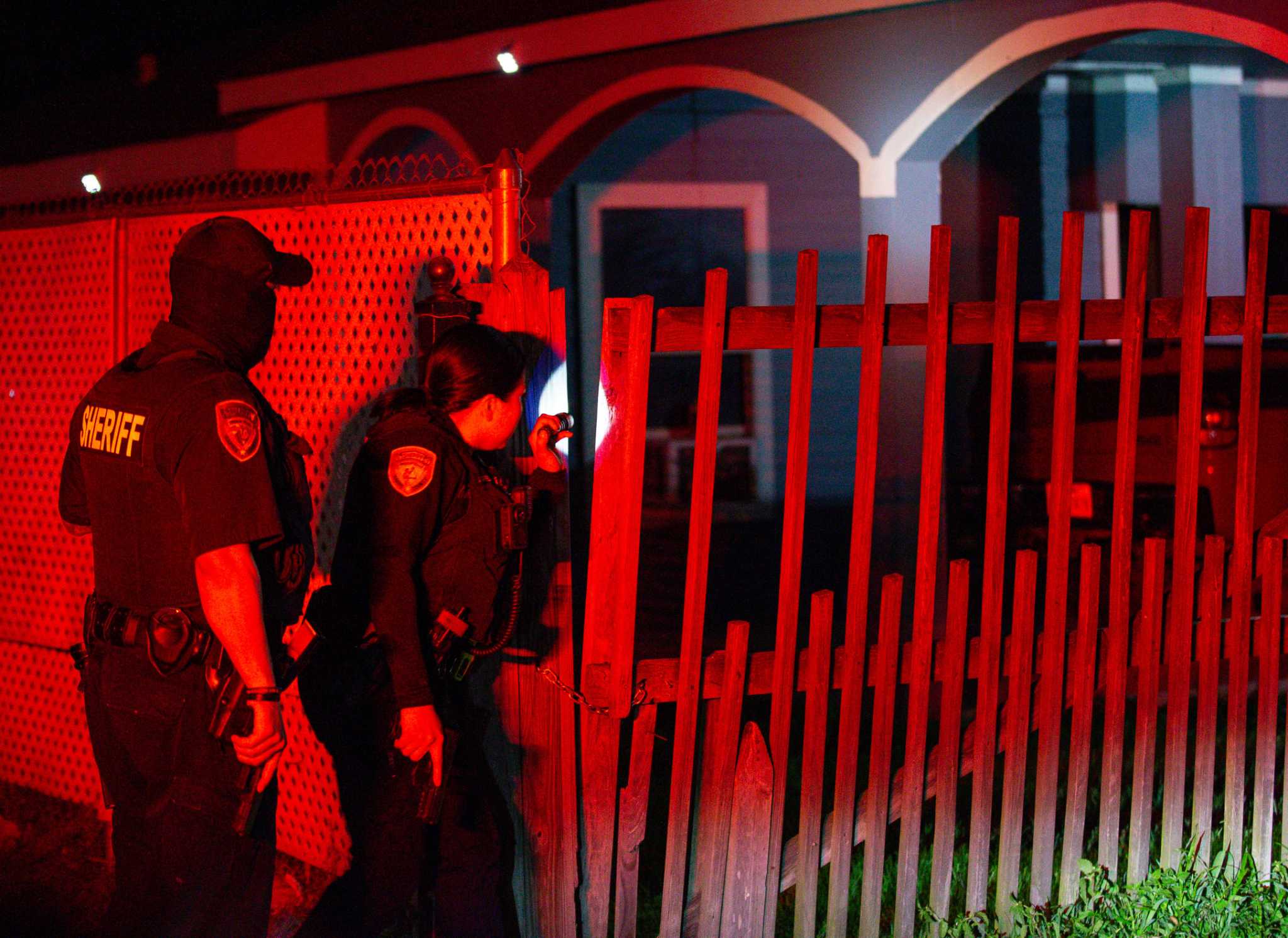 Harris County officials say ShotSpotter is a "godsend" for Aldine. Still, the gunshots rage.
Deputy Jessica Suarez shined her flashlight on a dark intersection on Saturday night, looking for evidence of gunfire.
Ten minutes prior, someone had fired six shots on this residential street near Aldine Westfield and Little York Roads, according to a ShotSpotter alert. The Harris County Sheriff's Department deputy drove to the designated location with lights and sirens.