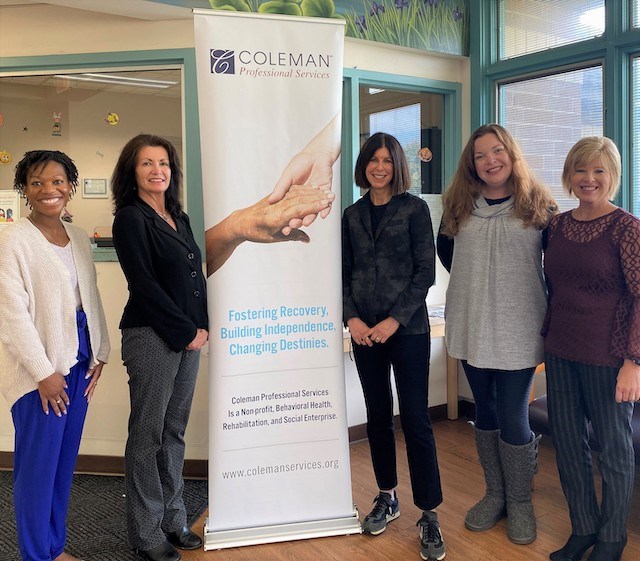 Here is an overview of the business news from the Mahoning Valley
Also among today's business updates: Regional chamber says it's time to be scary and Real Living Ministries is donating to first responders.
YOUNGSTOWN – Mahoning County Commissioners have awarded Youngstown Neighborhood Development Corp. $ 500,000 in ARP funding to provide emergency home repairs to low-income homeowners.
The Emergency Home Repair Program can provide the following repairs at no cost to owners of a home equal to or less than 50% of the region's median income who occupy their home:
Replacement of leaky roofs on the house;
Repair or replacement of furnaces that are not functioning properly;
Repair of plumbing leaks or other major plumping issues (i.e. replacement of hot water tank).
Those who qualify should contact YNDC at 330-480-0423 to request an application.
Coleman Health receives grant to help underinsured
YOUNGSTOWN – The Thomases Family Endowment of the Youngstown Area Jewish Federation has awarded a $ 2,000 grant to Coleman Health Services to help the nonprofit serve clients at the Belmont Avenue site in Youngstown who are not uninsured or underinsured to receive necessary mental health services.
Coleman serves nearly 7,000 people a year in the Mahoning Valley, treating everyone by helping clients not only with counseling and case management, but also by helping remove barriers to recovery by helping get cards social security, employment and affordable housing so that they can live independent lives.
"Coleman is grateful for the support of the Thomases family as the need for these services has increased dramatically due to the pandemic," said Tammy Weaver, vice president of clinical services for Coleman in a press release.
Martha Thomases said, "My father would be proud to be part of Coleman Health Services' mission. He would have appreciated anything Coleman does to improve life in the Mahoning Valley. "
Real Living Ministries donates to first responders
LIMA NORD – Real Living Ministries will honor Beaver Township first responders with a $ 1,000 donation to the Beaver Township Police and Fire Fund. The check will be delivered at 1 p.m. today at the Beaver Township Safety Building.
The $ 1,000 donation was recently raised during Real Living Ministries' opening weekend (September 24-26). Local businesses and devotees have designed themed donation baskets filled with everything from art and other desirable items to canine care.
The September 25 Family Fun Day attendees purchased tickets to win the baskets.
Perry and Joy Chickonoski, co-founders of Real Living Ministries, said in a press release that they plan to make Family Fun Day an annual event and fundraiser for the community.
Further information is available online at www.RLMWOW.com or at https://www.facebook.com/reallivingministries.
Power After Hours Costume Party Set
FOWLER – Youngstown-Warren Regional Chamber of Commerce says it's time to be scared!
The organization is sponsoring a casual networking event and Halloween costume party on Tuesday at Hartford Hill Winery. Powers After Hours runs from 5 p.m. to 7 p.m. and costs $ 15.
Power After Hours, like Chamber Power Lunches, allow attendees to connect with other Chamber members.
Participants can enjoy appetizers and a cash bar with Hartford wine. The winner for the best costume will receive a spooky Halloween prize.
To register, click.
Youngstown Police take an oath
YOUNGSTOWN – Youngstown Police Chief Carl Davis will be sworn in to a new officer on Tuesday.
Dylan Bell will be sworn in at 10 a.m. Tuesday in the community room of the Covelli Center.
– Do you have an ad about your business or organization that you would like to share? Send an email to [email protected]