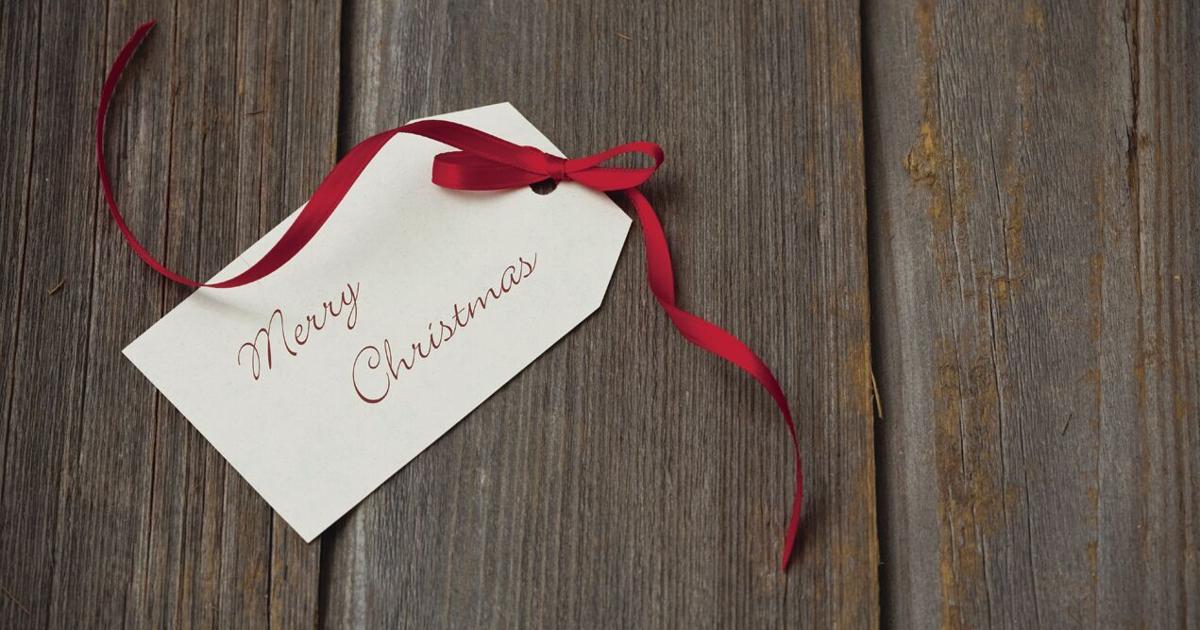 Hubbard to Host 20th Christmas Celebration on December 4th | New
Hubbard will go viral with a citywide Christmas celebration on Saturday, December 4th. Here are some of the highlights of the day:
Hubbard FFA Breakfast at the Civic Center
Start the day with breakfast at the Civic Center sponsored by the Hubbard FFA. Breakfast will be served from 8 a.m. to 10 a.m.
Shopping opportunities abound
Our boutiques and stores will be open and traders invite you to come and get to know each other. The Hubbard City Civic Center is a must-see destination! The Civic Center is located in downtown Hubbard on Magnolia Avenue. It is decorated for the holidays and will be stocked with a variety of vendors. You can do all of your Christmas shopping at Hubbard.
Musical entertainment at the Civic Center
The Civic Center will be the site of the "God's Kids" Christmas program as well as other musical entertainment throughout the afternoon.
Downtown Christmas Parade
The Christmas parade will begin at 11 a.m. This year's theme for the Christmas Parade is "Magnolias and Mistletoe". The Waco Shriners will be there and they will add a lot of excitement to the parade. Classic cars, automobile clubs, tractor clubs and anyone else are all invited to participate in the parade. Participants are to meet at 10 a.m. at the Old Elementary site on West 7th Street.
Santa at the Civic Center
Father Christmas makes a special visit to Hubbard to visit all the boys and girls in the area. He'll be at the Hubbard City Civic Center from noon to 4 p.m.
Sweet Shop Methodist Church at the Civic Center
Members of the Hubbard First United Methodist Church invite you to come to the Civic Center and shop at their "Sweet Shop". A wide variety of homemade sweets and baked goods of all kinds will be available. You will want to "refuel" for the end of year celebrations!
Hubbard FFA Lunch at the Civic Center
Hubbard FFA students will serve lunch at the Civic Center from 11:30 am to 1:30 pm Watch the Downtown Christmas Parade, then stop for lunch!
Hubbard Garden Club Warehouse Sale
Members of the Hubbard Garden Club invite you to come to their Warehouse Sale at the Hubbard City Civic Center as part of the city-wide Magnolia and Mistletoe Christmas Celebration. Lane's on Austin Avenue, which is an upscale store in Waco, has donated many beautiful gift items to the club to be used for their fundraising. Doors open at 9:00 am at the Civic Center, so plan to come early and spend the day doing your Christmas shopping in Hubbard City!
Civic Center Jackpot Draw
The Hubbard Chamber of Commerce is once again sponsoring the "cash" jackpot draw. The first prize is $ 200, the second prize is $ 100, and the third prize is $ 50. The draw will take place at 3 p.m. at the Hubbard City Civic Center. Tickets cost $ 1 each or 6 for $ 5. You can purchase tickets at the Civic Center on December 4. There is an important condition; You must be present to win!
Hubbard Lions Club afghan drawing
Jane Tadlock's drawing of the charming afghan will take place on the Civic Center stage during Magnolias and Mistletoe. Tickets will be on sale for $ 1 each or $ 6 for $ 5 at the Civic Center. The Lion's Club motto is "We Serve". Help support this worthy civic organization.
Drawing "Friends of Hubbard FFA"
Friends of the Hubbard FFA are raffle chances on two grills, a 36 "Blackstone Cook Grill with 4 burners and a Traeger Cook Grill. Tickets cost $ 10 each or 3 for $ 25. Two winners will be drawn. In Hubbard, tickets can be purchased at Texas Brand Insurance, 107 NE Third Street and in Dawson at JPM, Inc. 100 North Gilmer. The draw will take place on Saturday, December 4 during the Magnolia and Mistletoe Christmas Celebration at the Hubbard City Civic Center. It's important to know that you don't have to be there to win.
"Friends of the Hubbard FFA" was formed in August 2019 to support and promote the Hubbard FFA organization and its students. The proceeds from the raffle will benefit the Youth Scholarship Fund. If you need additional information, you can contact Paul and Heather Morris at 254-578-1116, Paulette Fulton at 254-576-2050 or Jerry Smithey at 254-479-0257.
Hubbard Community Affairs
The Hubbard Community Affairs Association is pleased to announce its plans for the Magnolias & Gui Christmas celebration. Historic Hubbard High School, located at 300 NW 6th Street, will be open 10 a.m. to 5 p.m. and admission is FREE. There is always something new to see in museums.
To end this festive day, plan to enjoy music from "GloryBound" and Hubbard's own country music star Billy Roy Mitcham in the Savage Room at Historic HHS. The evening begins at 6 p.m. and attendees will enjoy a wide variety of homemade soups, stews, cornbreads and mouth-watering desserts. The cost is only $ 10 per person. If you would like to purchase tickets in advance and / or reserve a table, contact Herb Horn at 214-725-4327. It's always a fun night out and it will surely get you in the holiday spirit!
It is a city-wide celebration sponsored by the Hubbard Chamber of Commerce and the City of Hubbard. If you need more information, contact the Chamber office at 254-576-2521.