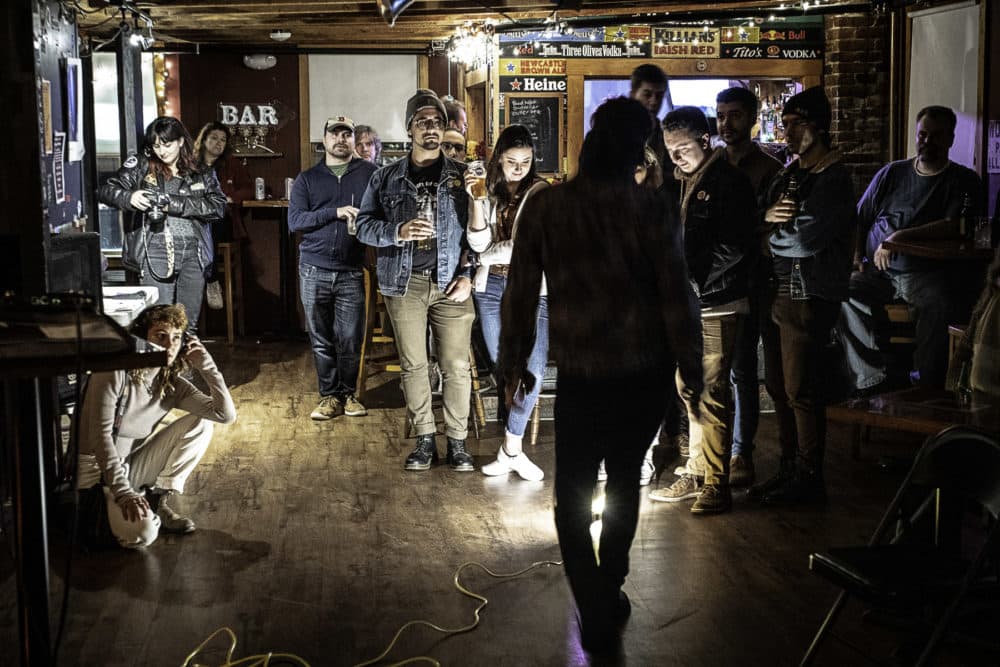 Jack Kerouac-inspired arts and music festival returns to Lowell
Jack Kerouac died in 1969, but his legacy lives on, especially in his hometown of Lowell with The city and the city festival, now in its third year. The two-day event, which takes its name from Kerouac's first novel, published in 1950, will feature 50 musical acts.
As songs by Bruce Springsteen, Cheap Trick and Florida Georgia Line have said, "It's been a long time coming." The Town and The City Festival, twice postponed due to COVID-19 closures and regulations, will finally take place at multiple venues across the city on April 8-9. Shows will take place on seven stages on Friday and 10 on Saturday, with room capacities ranging from 40 to 350.
While the festival is certainly meant to celebrate the writing and fame of its namesake and native son – this year marks its 100th anniversary – promoter Chris Porter, a Lowell native himself, wants it known that Lowell d oday is a pretty cool place to visit, for the arts, for shopping, for restaurants and, especially this weekend, for music.
The festival, usually held in the fall, began in 2018 and continued the following year. Then, Porter says, "I started planning for 2020 and the inevitable happened, so we called that off altogether." Then, the surge of the omicron variant pushed the festival once again.
Therefore, moving into this spring with a better chance of "relative normality," Porter says. Another reason for the seasonal change, he adds, had to do with the availability of some of the national artists playing, including Robyn Hitchcock, Jon Langford and Screaming Females. Many are on the road, playing missed dates, and Porter had to juggle to put it all together.
Langford – born into rock 'n' roll in Leeds, England, but lifelong Chicagoan – planned to bring a full band when the festival was scheduled for last fall. Adjustments have been made and instead he will appear with violinist Jean Cook and accordionist Josh Kantor, also known in these parts as the eccentric organist of the Red Sox. They will play Warp and West on April 9.
The trio played The Outlaw Country Cruise in February and, last month, South by Southwest in Austin, Texas. "We're as close as we can get to being a well-rehearsed unit at the moment," says the singer-guitarist. "We're having a little fun and playing new stuff written during the pandemic, throwback catalogs from various bands, Waco Brothers and Mekons, solo stuff. It will be acoustic but me and Jean are doing a racket and I play acoustic guitar like drums. It'll be fun; people will be able to mosh. (The "moshing" part would be a joke. You won't want to mosh at Warp and West.)
Langford says he didn't know much about Kerouac before going to Leeds University. But he didn't learn through a course he took. Langford was in an art studio, and his friend and future Mekons co-leader Tom Greenhalgh was in the next room. Langford walked around, saw an open notebook, and was truly impressed with the prose.
"I was reading all of these handwritten passages and was extremely impressed," Langford says. "I thought it was Tom's diary. It was really strange. Of course, that was not the case. It was Greenhalgh, the Kerouac fan, transcribing bits of the author's words. He was returning from America after reading Kerouac.
Langford was intrigued and began to read the works of this author as well. "This guy had an amazing life," he says. "We actually had the chance later to meet [William] Burroughs and [Allen] Ginsberg and tell them about him. The whole Beat stuff is something that becomes unavoidable as you get older.
Newton-based Will Dailey will co-host a show with Tanya Donelly and the Parkington Sisters on the 5th floor of No. 5 Mill on April 8. Dailey says his mother impressed Kerouac's importance to him at a young age. "I read it in middle school and high school, and now I realize how wonderful it was to have it instilled so early," he says. "Pushing a child early can have a lasting effect."
A lesson learned from Kerouac, says Dailey, "was not just to live outside the box, but to live outside the box world."
Namely, when the singer-guitarist plays solo or in duet with a drummer, he establishes a set list, but never duplicates a set. "It's the Kerouac factor," says the singer-guitarist. "I'm going to write a no-blank list, but I'm reacting to what happened that day in our world. We're so homogenized – there's a Starbucks in every city – and I want the show to be something just for you. Make you feel as special as you make me feel to be here. We are meant to remind each other of our humanity.
While Dailey, who played 90 shows last year, isn't sure which songs he'll play, a pretty safe bet will be "Broke My Calm." "I always took Kerouac seriously," he says, "and I wrote a song based on his book, 'Tristessa.'"
Donelly, a Throwing Muses and Belly veteran, played her first gig since the pandemic last August with the Parkington Sisters, a Cape Cod-based string trio with whom she recorded a covers album in 2020. That gig, says she, "felt good. We were deep into it, but a little nervous to have a social time after so long inside. It was both liberating and anxiety-inducing. »
For Lowell's show, the singer-guitarist will also be joined by guitarist Gail Greenwood, bassist Joe McMahon and drummer Matthias Bossi. (She also plans to join Dailey and Aaron Perrino of The Sheila Divine during their sets.)
As for a Kerouac connection, Donelly says she and her daughter, Gracie, visited the Jack Kerouac House in Orlando, Florida a few years ago. "On the Road," she says, "is a really great book, obviously. My grandparents were Beats and had a big presence on the Greenwich Village scene. They were really important to me on the politically motivated side of things. L he cultural importance of Kerouac and the Beats was one of the tipping points where everything accelerated very quickly, and his influence cannot be underestimated.
Porter – who booked Boston-area clubs Bunratty's, the Middle East and Mama Kin in the 1980s and 90s – made a big mark running the internationally acclaimed Bumbershoot festival in Seattle from 1997 to 2014. He books currently hosting the free Hardly Strictly Bluegrass Festival (September 30-October 2) in San Francisco, but Lowell – and this Festival – has a special place in its heart.
Porter, who is also chairman of the board of the Kerouac Foundation, says the festival "is a nod to Jack and his spirit. It's also a discovery and celebration of Lowell, the arts found there, how walkable the town is. If fans and artists "have an affinity with Kerouac, it's a plus but not mandatory. We wanted to do a small, eclectic festival that grew gradually and organically, with artists that fit the landscape of Lowell.
---
The city and the city festival will take place on April 8 and 9 in Lowell.