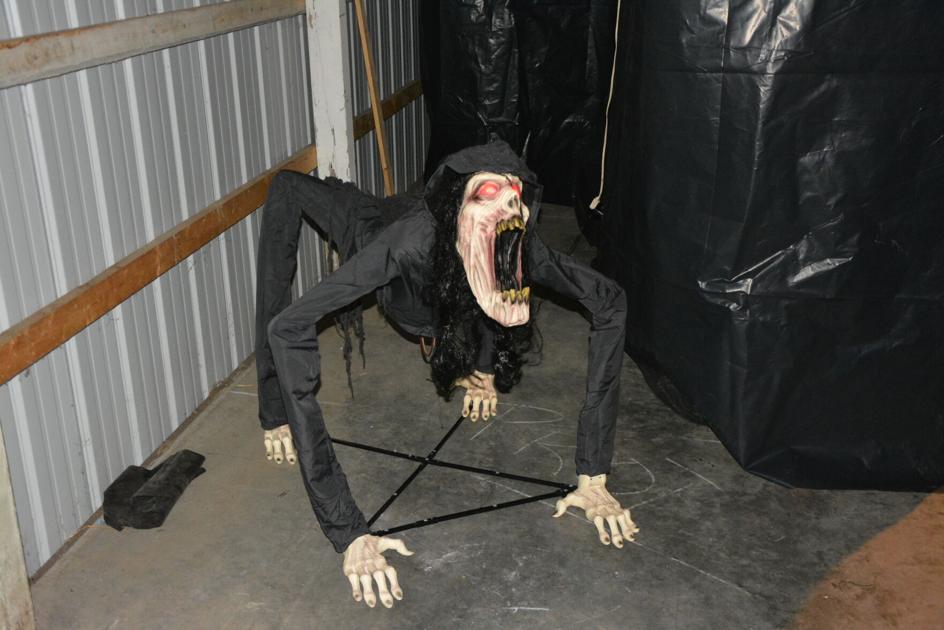 Local organization organizing a haunted house, a children's day to help the community | New
MARION – With October fast approaching, the scariest month of the year is almost upon us.
As we approach the first days of the Halloween season, Nightmares in the Neighborhood's Karl Bailey and his family are up to something special for the community.
Every Friday and Saturday in October, Bailey said they open their haunted house at Marion Veteran's Park Campground from 7 p.m. to 11 p.m. At $ 10 a ticket, visitors have the chance to make their way through two haunted houses and experience fears around every turn. .
"We've got clowns, chainsaws, a bunch of animated props, people jumping all over the place," Bailey said. "We also have a maze in a building where you have several choices on where to go, and there is normally someone who will be standing somewhere you don't expect them to be."
Six years ago, Bailey said he created the haunted house to help his daughter Ashley's organization, the Community Kindness Project. What started as a small event has now grown into a large operation.
"We started with four pieces," Bailey said. "And now we're down to the buildings for the haunted house."
As the attraction grew, the goal remained the same: to support the Community Kindness Project.
Bailey said the project is supporting the community in a variety of ways, including victims of house fires and pregnant women. He also said they adopt families for Thanksgiving and Christmas and give them dinner and gifts.
Since the project was originally funded out of pocket, Bailey said the house has helped them keep the project going all these years.
"My daughter started the Community Kindness Project several years ago to help a youngster who was injured in an ATV crash," Bailey said. "We started an online auction, and it kind of grew from there. "
In addition to the ghosts and ghouls at the haunted house, Bailey said his family are also hosting a children's day on October 9. chest or treatment for children.
"It gives the kids a chance to hang out, buy some candy and have fun," Bailey said. "Play games, dress up. "
With so much going on, Bailey said they are always looking for volunteers to help with both events.
"We're handing out flyers and stuff today (Monday) for haunted houses and for children's day," Bailey said. "Always inviting people who want to decorate their cars and go out for a trunk or a treat for the kids. "
With visitors from all over to his old haunted houses, Bailey said he hopes for another big turnout.
"We hope we have a busy season and everyone is enjoying it," said Bailey.