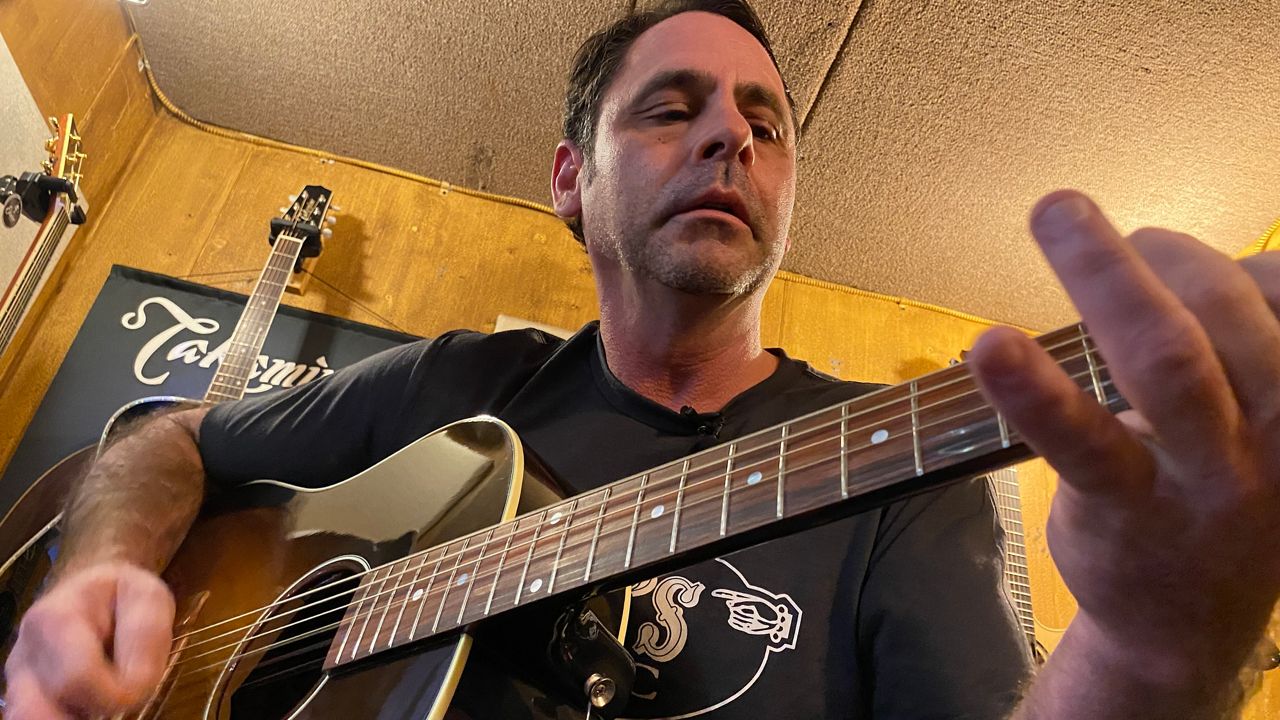 Mom's Music will donate instruments to victims of the tornado
LOUISVILLE, Ky. – You can usually find Jeff McNicol with a guitar in his hand, but that's not all. McNicol can play just about any instrument, and that's what he aims to do for Mom's music clients.
---
What would you like to know
Mom's Music is a Louisville company that works to make a difference
The store collects new and used instruments to give to tornado victims
Mom's Music teaches over 400 students per week
Jeff McNicol is the owner / president of Mom's Music
---
"One of the important things for us is that we have a full service music store. Not just guitars or basses, but we take care of keyboardists, drummers and all different types of instruments, "McNicol said.
After following in his father's footsteps, McNicol began playing professionally for almost 5 years. Although his days as a pro are over, he's still on the move. But instead of spending his time on the road, he can now show others how awesome music can be within the four walls of Mom's Music.
"Well it's something that means a lot to me to be able to do it again, I've played professionally for a long time, it's something that is part of my family heritage and we love to see new families start up, we have parents who come in and take classes with their kids, "McNicol said.
Since 1979, Mom's Music has inspired rising stars in music, recently teaching more than 400 students per week at Mom's Music and Rising Stars Music Academy. Now they are continuing this mission through a campaign run by Woodsongs, a music organization run by volunteers.
The music store will serve as a drop-off location for donated instruments that will go to those devastated by storms in western Kentucky.
"We have technicians here in the stores who can give these instruments a little bit of love before they get sent to these people who need them so badly," McNicol said. "It's an honor to be a part of it because you normally only think in terms of shelter, food and clothing, and we can help too. "
McNicol hopes to reunite the musicians of the with their instrument of choice.
"I hope to bring joy to their lives when they need it most. Music is one thing that can mentally take us to a different place and that's really what we see, "McNicol said. "This change to music for me and seeing all the new people getting involved is really exciting."
The deadline for donations has yet to be set, but Mom's Music will continue to pick up new and used instruments from Mom's Music on Mellwood Avenue and Maxwell's House of Music in Jeffersonville.