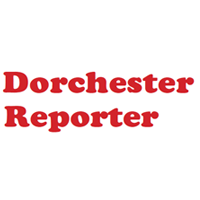 Neighbors of Milton: Please say "no" to the notice board on Granite Avenue
The following is from a December 2 letter sent by the Cedar Grove Civic Association to the City of Milton Administrator and Board of Directors (and with a copy to the reporter) regarding an electronic notice board proposal to be installed at 2 Granite Ave:
The Cedar Grove Civic Association is an 83-year-old community organization formed and maintained by concerned citizens of our neighborhood to foster civic pride and engagement, and to promote and maintain the quality of life we ​​enjoy. We want to let you know that on this side of the river we are adamantly opposed to adding any new electronic billboard or converting any existing static billboard to an electronic billboard. Over the past several years, we have actively opposed several Dorchester landowners who have sought to convert their existing billboards to electronic technology, all located along the South East Freeway and, as a result, also along our shores and our port.
For the past 50 years, our organization has stood alongside all of the other Dorchester neighborhood organizations that line the South East Freeway to oppose the proliferation of billboards both in our community and along the highway, which, in an era of urban decadence and poor planning decades ago, cut our community off from our waterfront. Billboards remain a horror and reminder the contempt that was shown for Dorchester decades ago, before the zoning code existed.
Billboards offer next to nothing beneficial. They do not promote the economic development of our neighborhoods, they do not contribute to an aesthetic and they do not create jobs. This proposed billboard would be visible from the Neponset Bike Path, Pope John Paul Park and the Neponset River Estuary.
The lawyer representing the Flatley Company, which owns the property at 2 Granite Ave. and promoter of the billboard, considers the fact that this billboard may not be visible from the houses of Milton as an advantage; However, he failed to mention that it will be visible from many homes and parks in our community.
Not only would this billboard be in violation of state law, it would also be a total disagreement with anything activists, community groups and conservationists have been working on for decades.
Today our waterfront is home to no less than six waterfront parks and a bike path that, when completed, will fully connect Mattapan Square, through parts of Milton and Dorchester, to Castle Island in south Boston.
In 1995, the Commonwealth designated the Neponset River Estuary, which surrounds 2 Granite Ave, as an Area of ​​Critical Environmental Concern (ACEC). Recently, the Lower Neponset River, from Hyde Park to the Baker Chocolate Factory, finally made it onto the Federal Superfund's list, which could allocate millions of federal dollars for chemical clean-up, finally wiping out the "eternal chemicals" that were dumped. into the river by some of those long forgotten factories.
The most relevant law that this proposed sign would violate is 700 Mass. Reg. 3.07, which states in paragraph 6: "No permit will be granted for a sign located less than 300 feet from a public park, a playground, a cemetery, a forest or a reserve. and / or any other scenic or recreational area of ​​more than 30,000 square feet, regardless of property, which is available for public use, or restricted to the public, if part of the structure of the sign or panel is The display is in sight from any accessible point in the park.
This is an area where last summer we had two nesting pairs of American bald eagles. Thirty years ago, it was a landfill and a dumping ground. What incredible progress!
Let's keep moving in the right direction and respect the laws and regulations that have been drafted to protect our public lands, parks and open spaces.
We understand that there may be a small financial benefit to the Town of Milton, but that benefit cannot be worth the permanent harm that would be caused by this billboard. As neighbors, we ask you to consider the law, to consider your neighbors and to reject this proposition.

Steve Bickerton, Jr., President, Cedar Grove Civic Association