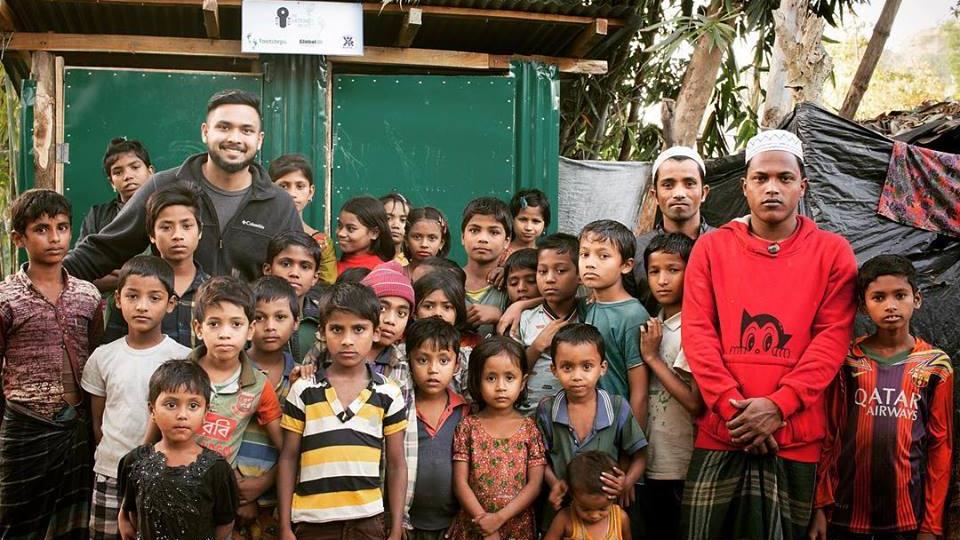 Penn Staters with impact: Shah Chowdhury
"I remember that student associations from different countries used to organize many events together. It really brought the community together," he said. "Imagine me organizing a cultural festival in Bangladesh where people from all over the world can enjoy food, music, theater, experience. It actually means a lot to people who come here. To experience of different cultures and different histories there.
Chowdhury was able to meet people from South America, North America, the Middle East and many other parts of the world. He said understanding new languages, new cultures, and new experiences helped open his perspective of the world. This global connectivity also influences him as an alumnus, as Penn State's alumni network spans across the globe.
"You never know when you might run into Penn State alumni, which I did many times during my travels there," he said. "Who knows, whatever profession you are in, wherever you are in the world, there is always a Penn Stater out there. The Penn Staters can do it all together because at the end of the day, we are Penn State.
Besides personal connections, Chowdhury thinks the amount of resources Penn State has to offer is hugely important to student development — sometimes in interesting ways. During his senior year, for example, he had the opportunity to try squash and fell in love with it.
"Penn State has a lot to offer, you have to take it all in. These are the best three to four years of your life, so why not make the most of it, you know?"
Chowdhury said his experience at Penn State was like a small fish in a small pond moving to a bigger pond. For him, it was necessary because, in the larger pond, the fish have more room to grow.
"But going through the Penn State trip, I can say 100 percent that it was the best decision I've made in life," he said. "Because the trip was not only remarkable, but it changed my life."