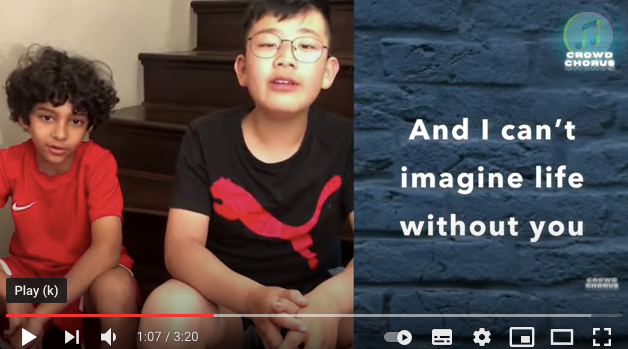 Port Moody student makes pandemic music video to raise $ 2,000
Tiffany Su started Crowd Chorus, an organization that uses song to raise awareness and donate for worthy causes – her first music video has already raised over $ 2,000 for the Eagle Ridge Hospital Foundation
A touching Musical clip created by a high school student from Port Moody is a stark reminder of how the COVID-19 pandemic has affected children.
Now Tiffany Su is posting the video in hopes of raising awareness and understanding as British Columbia battles the fourth wave of the pandemic.
"I noticed the pandemic was coming back a bit and wanted to see if I could get more support," said Su, who is a music student and singer entering grade 12 this fall.
In June, Su started Crowd Chorus, an organization that raises awareness of issues through song and collects donations for deserving causes.
About 30 young people took part in the group, and more and more are joining all the time, Su said.
The first video is titled "Because of You – Essential Workers" and features students of all ages singing parts of the song written by Su.
"We wanted to kind of portray some of our feelings towards the pandemic and also show our appreciation because these are the core workers who are driving our company to push towards the positive changes that we are going through right now."
It's a three-minute song that describes how students felt when they couldn't kiss their friends, the stress of the pandemic, and the relief of knowing that "It'll all be over soon."
The voices are beautiful – even elementary school students can wear a melody – and the words evoke emotions that many will remember from the early days of the pandemic.
Over 2,000 people have already viewed the video, which has raised over $ 2,000 for the Eagle Ridge Hospital Foundation.
Su would like to raise more funds for the foundation which provides rescue equipment and helped finance a multi-million hospital expansion.
Meanwhile, she is looking for additional volunteers to Chorus of the crowd, which she hopes will host more fundraising events and projects in the coming year.