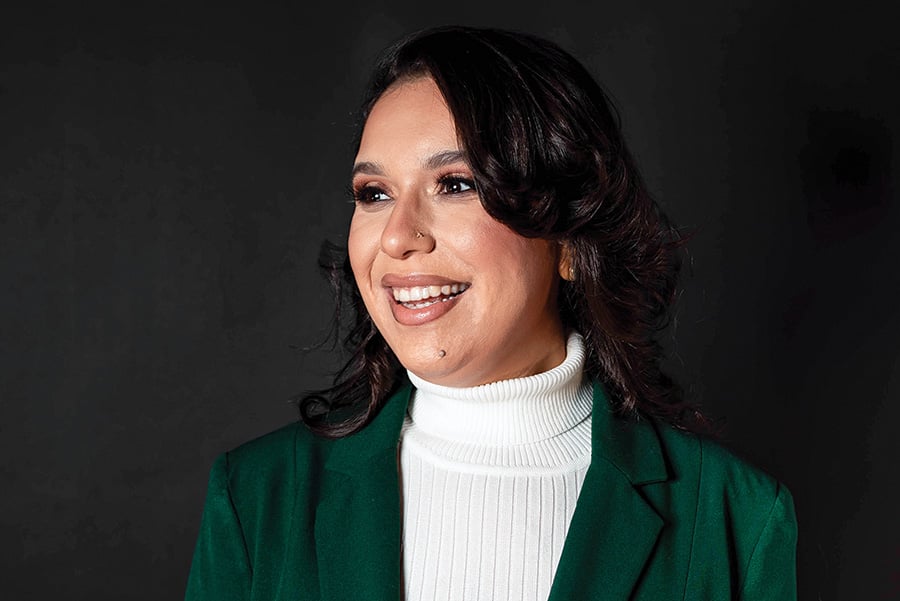 Teresa Guaba takes action and helps restore abandoned houses
The community consultant and founder of Neighbors 4 Revitalization advocates for the restoration of abandoned properties in the West End and South Side of Providence.
Teresa Guaba recalls as a teenager walking past abandoned properties in her neighborhood on the south side of Providence on her way to school. She says the deterioration of homes made her believe no one cared about her community. Some of those overlooked properties still exist today, and that's what inspired her to act as an adult.
Guaba is the force behind Neighbors 4 Revitalization (N4R), a community organization of West End and South Side residents advocating for the restoration of abandoned properties in their neighborhoods. Of his efforts with N4R, Guaba said, "Two years were spent laying the groundwork and organizing neighbors to come together and four years were spent strategizing and advocating for properties be processed."
Prior to taking on this role, Guaba previously received her marketing honors from Johnson and Wales University. She quit a marketing job at a robotics company after meeting Latina factory workers who, to Guaba, seemed proud to see someone like their daughters, nieces, and granddaughters in her position. But then Guaba understood: she was working for a tech company designed to displace their jobs.
Growing up in the Chad Brown and South Side Housing Complex of Providence and inspired by her mother's love of education, Guaba left that job and became a community liaison, then project manager, at the Children's. and Youth Cabinet (CYC) in Providence. With funding from the Annie E. Casey Foundation, CYC surveyed approximately 5,000 West End and South Side students and found that housing instability was their biggest concern. At the time, the foundation had no programs dealing with housing.
Encouraged by her mentor, councilor Mary Kay Harris, and with the green light from the CYC, Guaba began to organize with community members. It became clear that adults were just as concerned about housing in their communities as young people.
N4R has created a database of around 700 sites in the South Side and West End, neighborhoods that also have the highest concentration of poverty. Guaba led the charge by sending lists of properties to the attorney's office to go through the city's receivership program, which deals with abandoned residences in Providence. She participated in town-moving meetings, in addition to attending court hearings and writing letters to judges on behalf of particular properties.
Over a two-year period ending in June 2017, advocacy by Guaba and N4R led to the revitalization of 93 Superior Street as a multi-family home. The Providence Revolving Fund will soon restore another property on Sackett Street. Guaba continues to remain involved with the council.
"In regards to my place with N4R today, I act as a resource for the community leaders who make up N4R and continue to work hard to maintain a healthy sense of community in Providence," says Guaba, who makes daylight as a real estate agent. and provides advice to agencies related to advocacy around housing creation, community building and revitalization.
Through these works, young people will pass by once abandoned houses, now renovated into housing for local families, and feel proud of their community.