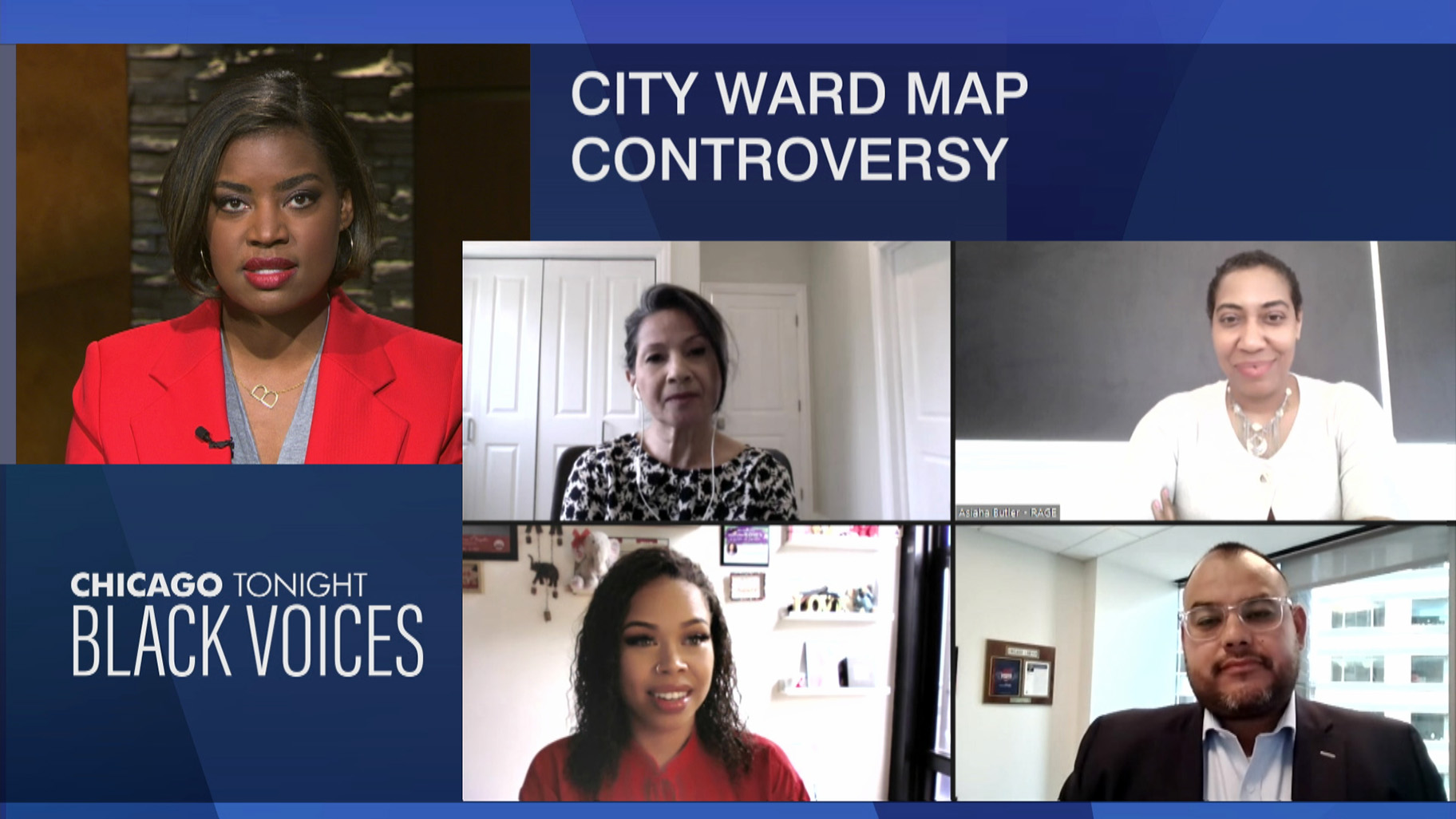 Voices Crossover Conversation: Neighborhood Remapping Process Leaves Residents Feeling Left Out | Black Voices | Chicago News
Mayor Lori Lightfoot hit the gavel this week in a vote to approve a new ward map that will come into effect in 2023 on the redistricting map issue for the next decade. The 43-7 voting map was enough to dodge a referendum, but some community organizations say the new map reflects the same old issues: no input from residents, neighborhoods carved out across ward lines and borders drawn to punish political rivals.
"I was hopeful that the coalition would make this happen, that the voice of the residents would be heard," said Hermosa Neighborhood Association Vice President Alma Krueser. "The aldermen, the municipal council, should listen to the concerns of the inhabitants. In my case, I am a resident of Hermosa and since my family moved in 1980 nothing has been done to make the community safer.
Krueser said the new map won't change how the Hermosa neighborhood works.
"To be honest, I don't see it there, I won't see a difference. It's just the same old, the same old," she said.
Greater Englewood Residents Association CEO and founder Asiaha Butler said she thinks Mayor Lightfoot, who refused to get involved in the remapping debate, should have been more involved in the process from the start.
"I sat on the good governance committee for Lightfoot's transition and that was one of the issues that we raised, about transparency with remapping and for me it seems like it was a bit the same," Butler said.
"As the mayor of our city who has also stood for transparency and truly listens to the voices of the citizens of Chicago, I really think she should have stepped into this conversation and in the same way that they engage in INVEST South/West or any other project they want community feedback," Butler continued. "The card was actually more important to getting this process done. So it was very disappointing that she didn't take on that leadership role to make sure that kind of same old same old thing didn't happen.
The heel turn by some aldermen prompted questions for Chaundra Van Dyk of CHANGE Illinois, project manager of the Chicago Redistricting Advisory Commission launched by that organization.
"It begs the question, what made you go against everything you stood for in terms of transparency and community engagement in the mapping process?" Van Dyk said. "Obviously it wasn't about communities…and more specifically, we see the same things happening in communities that have engaged meaningfully with the commission?"
Juan Morado Jr., a member of Illinois Latino Agenda 2.0, said while he foresees the potential for a legal challenge to the approved map, communities should work harder to involve residents in the process next time around. .
"What I think is most important moving forward is a strong voter education and registration effort. You now have 14 predominantly Latino seats on this new map that has been passed, not all of them are represented by Latinos," he said. "If we, as a community, are to exercise our political strength, it will take commitment. We're going to have to register and we're going to have to get people to the polls so that we can put people who look like us in those positions of power to represent us.
Van Dyk agreed that even more engagement with residents was needed to push back business as usual in city council.
"I think the next step is for us to continue to educate residents and engage them in this process in a different way, to get them registered to vote, to help them understand why it's important for them to have a voice in these processes. and not to continue to allow our elected officials to prevent us from having those voices in our communities," Van Dyk said.
Disappointment with this card aside, Butler said she finds reason to hope for a better outcome next time around.
"When we started doing this work, a lot of people weren't interested. This time people were involved because it was a way for people's voices to be heard across the coalition," she said. "I'm optimistic that the two wards that have the majority of Englewood will be stronger defenders than what we have right now."
---