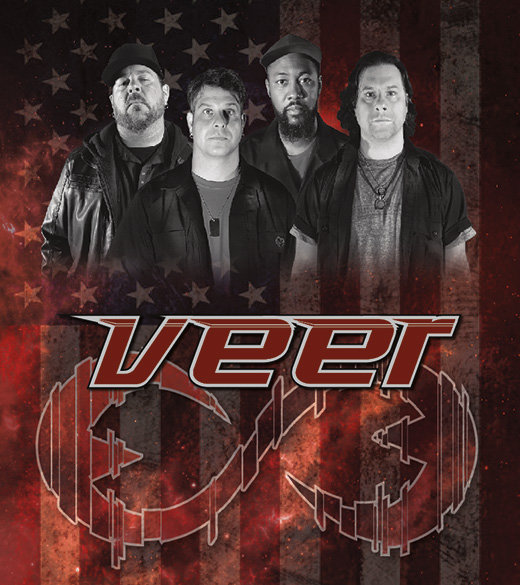 Warriors In The Park: concert to honor military heroes and first responders
By Zach Sparks | [email protected]
For some people, music is a form of medicine because of its potential to heal the soul.
The Maryland Cultural and Conference Center (MC3) and the Warrior Music Foundation are teaming up for Warriors in the Park, an Annapolis festival on September 11 from 1:00 p.m. to 9:00 p.m., and Michael Caimona hopes the concert will be a cure for veterans and first responders in need.
"I lost friends by suicide and I really felt like I had to do something about it," said Caimona, who founded the Warrior Music Foundation four years ago. "I had been involved in music and thought that was a way to help."
Although people have hosted concerts on behalf of the organization in the past, Warriors in the Park is the foundation's first concert.
Headlining the concert, VEER, a hard rock band from Annapolis, founded in 2016 by Ronald Malfi, Jon Malfi, Ryan Fowler and Christian Mathis. The International Singer Songwriters Association has just rewarded VEER with the bronze prize for American group of the year. VEER has directly supported several national artists, including Buckcherry, Sponge, Fuel, Puddle of Mudd, Trapt and 40 Below Summer.
"We are very happy to have our first show in 18 months for such a great cause," said Jon Malfi. "We love what the Warrior Music Foundation stands for, and all the good they do! It's a perfect event to kick off our next round of show dates."
Caimona said his foundation has broad support from groups in the region and VEER is at the top of his list.
"Jon Malfi has been a partner of mine and has done a lot of marketing for Warrior Music," he said. "Ryan Fowler runs one of the studios where we offer music therapy."
Sarah Paige, 1IDentity and Mac & Blue will also be performing during Warriors in the Park. Other activities include a silent auction, several food and drink vendors, and information about other local veterans and arts organizations.
There will also be an evening candlelight ceremony to honor the 20th anniversary of September 11th.
"September 11th was the catalyst for many people to join the service," Caimona said. "This anniversary of September 11 is an important part of the lives of military personnel and first responders. I think it's important that we all recognize what this day represents.
Caimona did 10 years of active service and served as a military contractor. Her nonprofit primarily serves Maryland and western Pennsylvania, but it has expanded its reach online during the coronavirus pandemic.
"With the online platform, there is no longer a geographic border," Caimona said.
The Warrior Music Foundation offers free music therapy and music lessons with the goal of improving mental health, one person at a time. Recipients are active duty military personnel, veterans and their families as they face the complexities of service including post-traumatic stress, depression, traumatic brain injury, physical disabilities and financial hardship. The foundation also provides services to law enforcement and first responders.
"We collect a lot of data and we know that about 95% of people with pre-existing conditions who come to us have found a benefit," Caimona said. "We've had veterans tell us it helped them find their voice. "
The concert and candlelight vigil will take place at StageOne at MC3, located at 3 Park Place, Suite 4, in Annapolis. Tickets cost $ 25 and can be purchased on Eventbrite by searching for "Warriors in the Park". To learn more about the organizations featured in this story, visit www.mc3annapolis.org and www.warriormusicfoundation.org.